WFT ready to go after bye week, United making playoff push.
November 05, 2020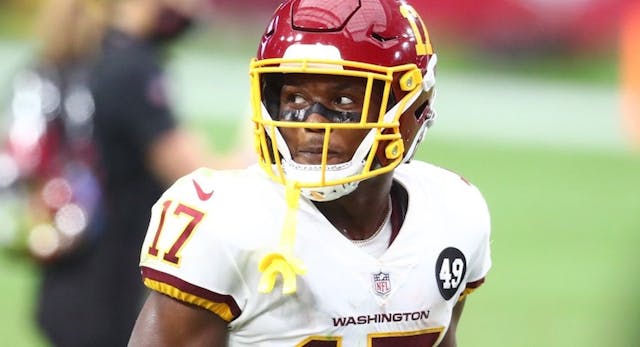 SOURCE: MARK J. REBILAS/USA TODAY SPORTS
The GIST: The Washington Football Team (WFT) is looking to come out of bye week swinging and the United are trying to squeak into playoffs. It's not how you start, but how you finish, right?
🏈Refreshed and rejuvenated: The WFT returns from bye week on Sunday at 1 p.m. ET in a rematch against their NFC East counterpart: the NY Giants. Despite an action-less Tuesday trade deadline, the team did shake things up a bit by naming wide receiver Terry McLaurin a team captain yesterday (who wouldn't, with a speech like that).
The Giants squeaked out a 20–19 win over the WFT in October, so you better believe QB Kyle Allen is looking to avoid turnovers like this one this time around. Meanwhile, the defense hopes to slow down Giants' QB Daniel Jones after his team gave the Tampa Bay Buccaneers a surprising run for their money on Monday. The Burgundy and Gold allowed the Giants their only win this season...let's not make it two.
⚽️Waiting 'til the last minute: After languishing at the bottom of the table for much of the season, the United amazingly rattled off three straight (!!!) wins before dropping a high-scoring affair to the New England Revolution last Sunday. With their late-season push, they could make the playoffs with a bit (okay a lot) of help. Wild.
Sunday's 3:30 p.m. ET match against the Montreal Impact is a must-win. The rest is up to the soccer goddesses.