We've waited all season long for this Gonzaga-Baylor matchup.
April 05, 2021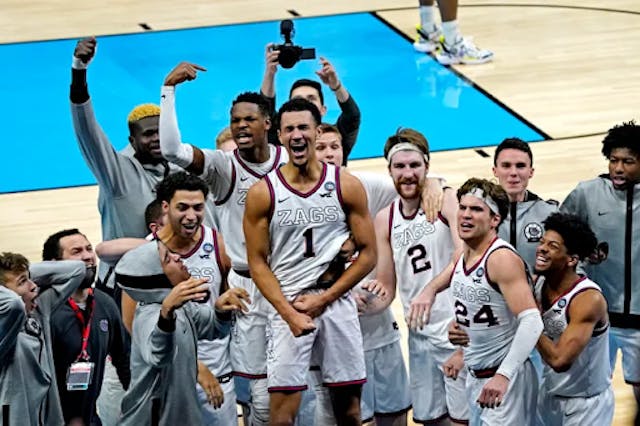 Source: Robert Deutsch/USA TODAY Sports
🎓🏀MBB: Like we mentioned, tonight's the night: we've waited for this Gonzaga-Baylor matchup. Cross all your fingers and toes that the 'Zags (and hometown boy ) can bring their first-ever national championship back to Hooptown, USA.
Jalen Suggs' incredible against UCLA will be etched in our memories forever. While late-game heroics are hopefully unnecessary tonight, count on Suggs to keep delivering in the big moments.
⚾️Mariners: The Mariners won their opening series against the San Francisco Giants, including earning a 4–0 shutout on Saturday night where rookie Taylor Trammell recorded his . Welcome to the show, kid.
The M's face the Chicago White Sox tonight at 10:10 p.m. ET/7:10 p.m. PT. Good thing pitcher and Gonzaga alum Marco Gonzales isn't scheduled to start tonight, so he can multitask and keep an eye on the 'Zags just like everyone else.