The GIST: In the blink of an eye, the four Divisional Series are already underway. And people say baseball's too slow?
October 08, 2021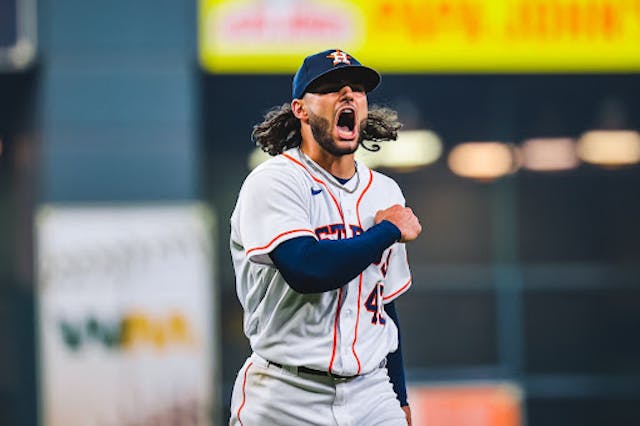 Source: Astros/Twitter
The matchups: In the American League (AL), it's the Houston Astros vs. the Chicago White Sox and the Tampa Bay Rays vs. the Wild Card–winning Boston Red Sox.
AL update: Behind 6 scoreless innings from starting pitcher Lance McCullers Jr., the Astros jumped out to an early series lead with yesterday's 6–1 win over the White Sox. Star Chicago pitcher Lucas Giolito will look to take out the trash even things up in Game 2 today at 2:07 p.m. ET.
NL preview: The first NLDS begins today at 4:37 p.m. ET when the Braves take on the Brewers. With candidate Corbin Burnes of the Brewers and Braves ace Charlie Morton set to take the mound, we're in for an elite pitching battle. Spoiled.
The NLDS Dodgers vs. Giants (two teams with over 100 wins on the season!) nightcap starts at 9:37 p.m. ET. The high-powered Giants offense will look to vs. Dodgers starting pitcher Walker Buehler. California, here they come.