The GIST: Sox ace Chris Sale was (literally) immaculate on Thursday and the Pats went undefeated in preseason action. Good vibes only.
August 30, 2021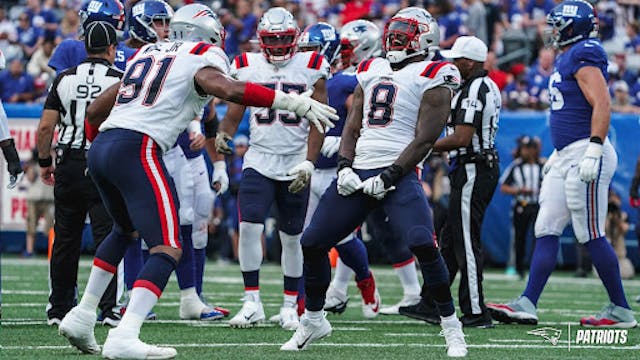 Source: Patriots/Twitter
🏈Patriots: The rookies came to play in New England's final preseason game. Quarterback (QB) Mac Jones went 10-for-14 with one touchdown (TD) while running back Rhamondre Stevenson ran for his fifth (!!!) TD of the preseason, leading the Pats to a 22–20 victory over the NY Giants.
⚾️Red Sox: A three-hour rain delay, two Rafael Devers home runs and one blown lead later, the Sox couldn't secure the sweep over Cleveland, falling 7–5 in yesterday's series finale. Sorry, brooms.
Boston's bullpen , and it needs to be figured out quickly: they'll next face the American League East–leading Tampa Bay Rays (eight games ahead of the Sox) in a crucial four-game series, beginning tonight at 7:10 p.m. ET.