The Pac-12 is the last Power Five conference to make a return-to-lay decision.
September 21, 2020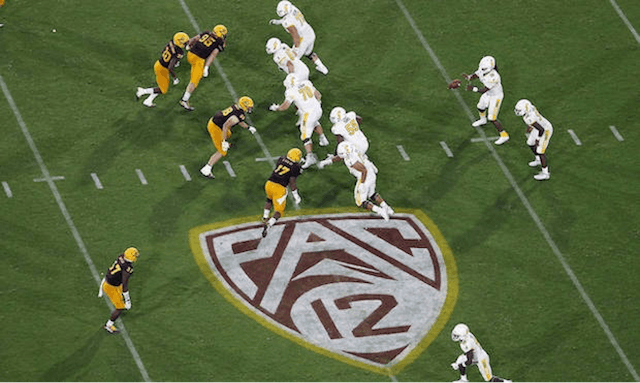 SOURCE: RALPH FRESO/AP PHOTO
The GIST: Now that the Big Ten has decided to resume football, all eyes are on the Pac-12 (the last remaining sidelined Power Five conference) to make their own return-to-play decision. No pressure!
How'd we get here?: Back in August, the Pac-12 postponed all sports through the end of 2020. But with state restrictions lifted and increased access to rapid response COVID-19 tests, Pac-12 officials will now meet on Thursday to make a decision on returning to play prior to January.
If the Pac-12 resumes competition, it will have a major impact on football and basketball scheduling. For example, if the conference allows football to start by late October/early November, teams would be eligible for selection to the College Football Playoff.
How will it impact basketball?: A Pac-12 restart would also allow their hoops teams to begin play in line with the NCAA's recently approved November 25th season start date. Some schools are planning to begin the season with a bubble, and the Pac-12 approving competition would offer schools more options for geographically close opponents.
Another bubble?!: That's right! We've seen the success of pro sports bubbles, and it seems like college basketball coaches were watching, too. Top programs like Kentucky and Louisville are among those looking to create their own non-conference bubbles for the first games of the season.