The GIST: We're so proud that Ram Aaron Donald earned his third Defensive Player of the Year award and that Charger Justin Herbert was named Offensive Rookie of the Year. And we're still shook that pitcher Trevor Bauer signed with the Dodgers. But today, let's talk college hoops.
February 08, 2021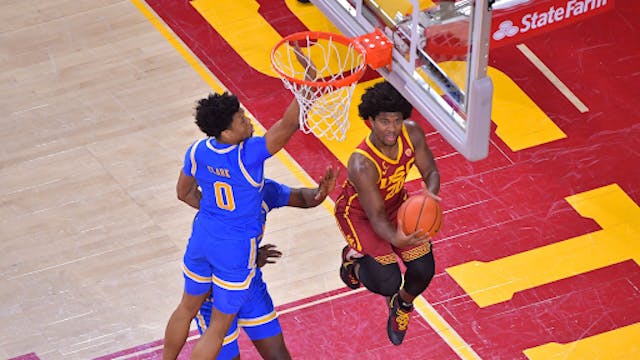 Source: John McGillen/USC Athletics
Men's: Saturday's rivalry game saw USC prevail over No. 21 UCLA, the shorthanded Bruins handily 66–48. Trojan guard Ethan Anderson stole the show with a career-high 19 points, including five . Swish.
Women's: The UCLA and USC women went on the road this weekend to face the Washington Pac-12 schools, with mixed results.
The Women of Troy fared much better than the Bruins, winning against both Washington and Washington State. What a Weeknd weekend for the Trojans.