Syracuse's Cinderella story came to an end on Saturday
March 29, 2021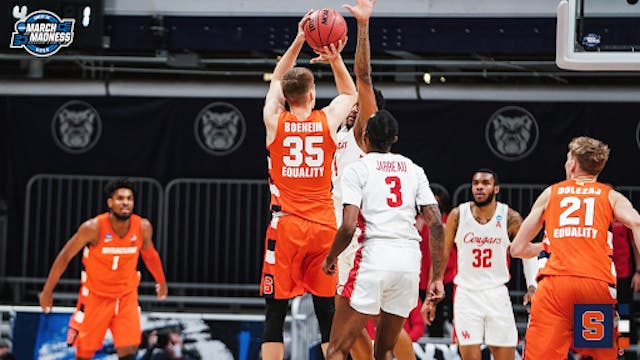 Source: Syracuse MBB/Twitter.com
🎓🏀Orange: Syracuse's Cinderella story came to an end on Saturday when their men's team lost to the Houston Cougars in the Sweet 16. The Cougs' defense came out strong, shutting down leading scorer Buddy Boeheim and keeping the Orange to a 28% shooting percentage. Compared to 'Cuse's season average of 44%, that's...not good.
🏀Nets: Brooklyn added yet another big name to their roster this weekend when they via a contract buyout from the San Antonio Spurs. Thirty-five-year-old Aldridge provides more veteran presence and some much-needed depth as the Nets chase the franchise's first NBA Championship. Men do the craziest things for a ring, are we right?!
Knicks: Less than a week after returning from a 15-game hiatus due to a broken hand, starting center Mitchell Robinson in the Knicks' win against the Milwaukee Bucks on Saturday. It's TBD how long he's expected to be off the court, but Robinson (and, TBH, the Knicks) just can't catch a break. Is it WNBA (aka ) season yet?