March 05, 2020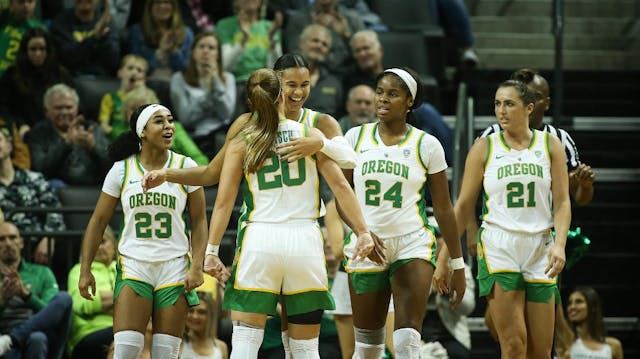 The GIST: We've made it to March. But before the notorious March Madness officially begins on March 17th, there are conference tournaments to play.
Hold on, what tournaments?: The road to March Madness begins with Championship Week, when men's and women's teams across all 32 (!!!) Division I conferences duke it out to become tournament champions. And while results don't fully decide the participants or seeding for March Madness, the winners from each conference secure an automatic berth. Pressure's on.
The conference championships run right up to Selection Sunday on March 15th, when a committee will evaluate each squad's regular and tournament performances before deciding which teams have done enough to earn a spot. Not, not anxiety-inducing.
Got it. So what should we expect?: The women's tournament began Tuesday, and all eyes are on the high-major conferences like the SEC, Big 12, Pac-12, Big 10, ACC and AAC. And we're expecting the top teams from each conference — South Carolina, Baylor, Oregon, Maryland, Louisville and UConn, respectively — to survive the weekend. Meanwhile, the men's regular season wraps up this weekend with their conference tournaments starting on March 9th.
But one school will have to wait a bit longer to start playing: Chicago State canceled two women's and men's games against West Coast teams due to COVID-19, the first cancellations in an American sports league.
Any other news?: You bet. Our fave generational talent, No. 3 Oregon's Sabrina Ionescu (pronounced YOH-NESS-COO), tallied her ninth double-double in the final regular season game of her college career, before sharing a heartfelt speech in front of a sold-out crowd.
And get this. When Sabrina started at Oregon, the average attendance of women's basketball games was 2,595. Now it's 11,588. She's got the power.