This week from the Clippers, Lakers, and Kings.
February 22, 2021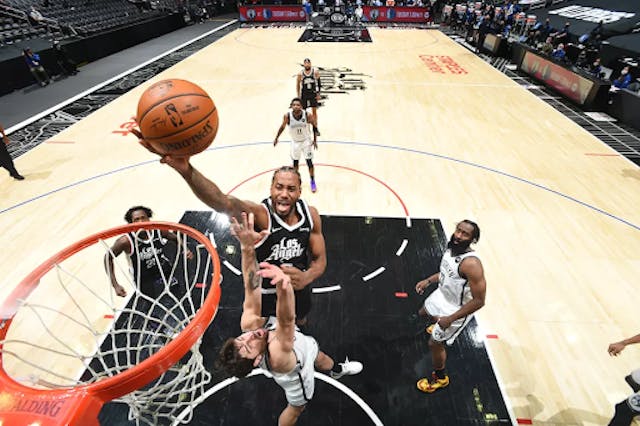 Source: Andrew D. Bernstein/NBAE via Getty Images
🏀Clippers: After Friday's impressive ruined the Utah Jazz's perfect February, the Clips fell 112–108 in crunch time yesterday to the Kevin Durant-less Brooklyn Nets. The combined firepower of Brooklyn's James Harden and Kyrie Irving was too much to handle.
Lakers: The Clips have their stars back...but the Lakers are sorely missing one of theirs. The absence of Anthony Davis— who is recovering from a calf strain and Achilles tendinosis— was evident in Saturday's loss to the lowly Miami Heat.
🏒Kings: Somewhat surprisingly, the Kings earned their on Saturday. They'll put that streak to the test tonight at 8 p.m. ET/5 p.m. PT against the West Division-leading St. Louis Blues. Don't let the Blues .