The GIST: From celebrating a four-game win streak to seeing their Sunday night game postponed due to COVID-19, the Celtics have had quite the rollercoaster of a weekend. Talk about whiplash.
January 11, 2021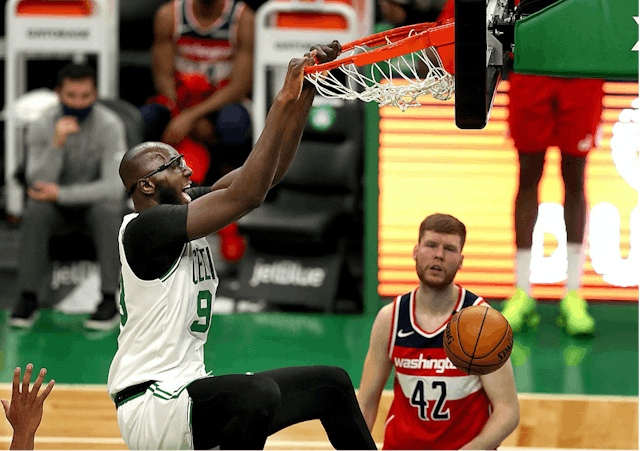 SOURCE: JOHN TLUMACKI/BOSTON GLOBE
Who's out?: At least seven players have entered the league's health and safety protocols, including the dynamic duo of Jayson Tatum and Jaylen Brown and two of the C's big men: Tristan Thompson and Robert Williams III, with Williams testing positive on Friday. Not good.
Game postponement: Despite the absurd injury/COVID-19 report, the Celtics still had the NBA required minimum of eight players and were set to take on the Miami Heat last night. However, an inconclusive test and contract tracing for the Heat meant they couldn't meet the minimum and the game was postponed. Sheesh.
What's next?: No rest for the weary. The C's are scheduled to play the Chicago Bulls tomorrow night at 8 p.m. ET and, even with a handful of teams facing COVID-19 related roster shortages, the league currently has no plans to pause the season.
On the bright side, we'll have a chance to see some of the Celtics fresher talent in action, including fan-favorite Tacko Fall, who's already coming in clutch. You know what time it is.