The GIST: Less than 80 days out from the 2022 Beijing Winter Olympics, and China's human rights abuses are taking center stage.
November 19, 2021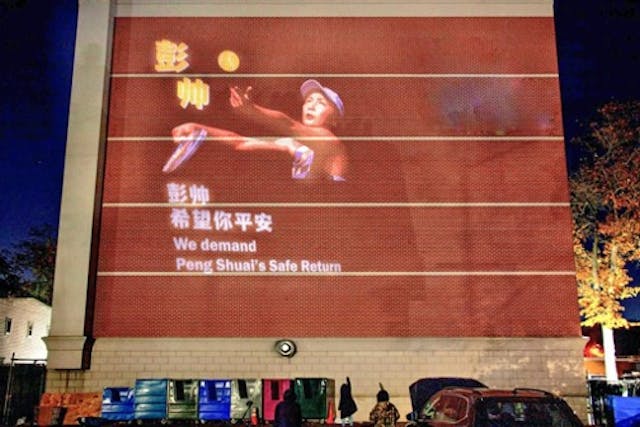 The latest: President Joe Biden said yesterday that the U.S. is "considering" a diplomatic boycott of the Beijing Olympics, due to China's long history of human rights abuses — namely their treatment of the Uyghur people and restrictions on freedom in Hong Kong.
Though some advocacy groups and members of U.S. Congress are calling for a total boycott of the Games, the boycott in consideration would not affect athlete participation and would only apply to dignitaries.
The context: Biden's comments come amid troubling censorship news out of China, as Chinese tennis player Peng Shuai (pronounced PUNG sh-WHY) hasn't been seen publicly since making allegations of sexual assault against a former top official in the Chinese Communist Party (which we discussed in depth on Tuesday's episode of The GIST of It).
Late Wednesday, Chinese state media released a statement "from" Shuai, claiming that she was safe.
But WTA senior executive Steve Simon cast doubt on the statement's veracity, reiterating his concerns about her safety and whereabouts. Frightening.
Elsewhere: But it's not all bad news as far as the Olympics go. On Tuesday, the International Olympic Committee (IOC) announced new guidelines for transgender and intersex athletes, eliminating controversial policies that forced participants to have medical procedures or hormone treatments to be eligible.