The GIST: After huge financial losses following the cancellation of last year's March Madness, not only will the NCAA host the tournament this year, but there will also be a limited capacity crowd allowed to take in the action. Hey, they don't call it madness for nothing.
February 22, 2021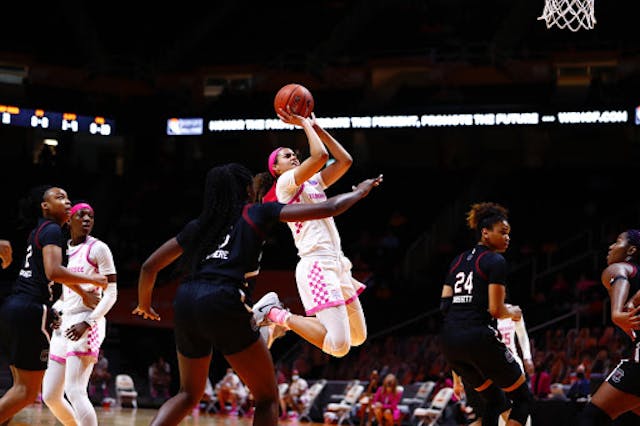 Source: University of Tennessee WBB/Twitter
🏆The plan: The women's tournament, hosted in San Antonio, Texas and the surrounding area, will welcome fans beginning in the Sweet 16 round. The crowd capacity will be capped at 17% (v. specific), including players and team staff, family members, essential staff and fans.
👀The bigger picture: As we near the of last year's March Madness cancellation (wild, right?), we're feeling especially grateful to be able to watch any college hoops action. And we hate to, ahem, burst your bubble, but that's why we're still on the fence about the bold decision to welcome in fans this year. Mask up, fam.
🏀On the court: In women's hoops news, after No. 21 Tennessee's over No. 2 South Carolina (Tennessee's fourth win over a ranked opponent this season!) on Thursday, there's major rankings implications for tonight's between No. 6 Stanford and No. 10 Arizona. Tune in on ESPN 2 at 9 p.m. ET, this showdown is sure to be a .