The GIST: Whether you were rooting for Tompa Tom or laughing through the pain yesterday, let's forget about the one that got away and turn our attention to the title-contending Celtics and Bruins.
February 08, 2021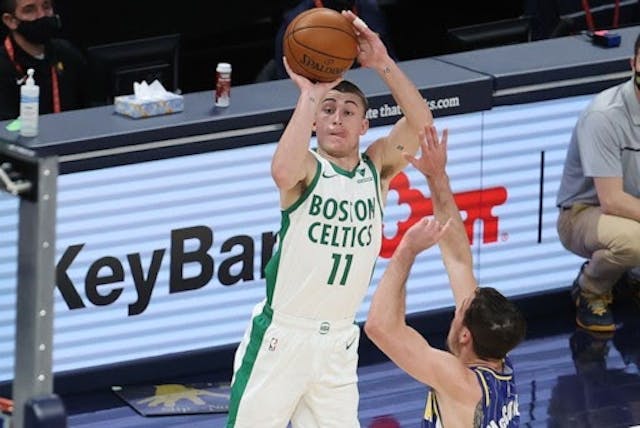 Source: Andy Lyons/Getty Images
🏀Celtics: Despite 23 points from Jayson Tatum and a solid 12-point showing from , the C's couldn't close out the Phoenix Suns yesterday, losing 100–91 and falling to 2-2 on their West Coast road trip. Fingers crossed that breakout star — who has missed two consecutive games with a knee injury — returns ASAP.
🏒Bruins: The B's extended their win streak to three with a 2–1 victory over the Philadelphia Flyers on Friday, but they'll have to wait to make it four straight, as the Buffalo Sabres' COVID-19 issues their series. Womp womp.
Hopefully the pause won't disrupt their momentum and our B's will continue their dominant stretch of play. They'll return to the ice on Wednesday at 7 p.m. ET for a tilt with the New York Rangers.