The GIST: On today's docket? Injury updates, blow-out games, and international intrigue. Yep, sounds like just another week in New York sports.
March 18, 2021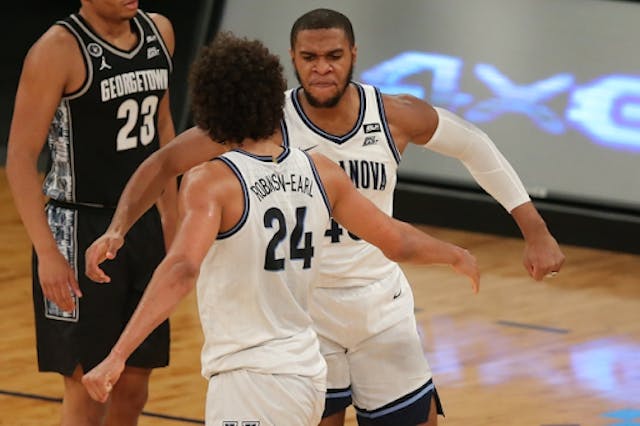 Source: AP Photo
Islanders: Isles captain and star left winger Anders Lee is out for the season after last week. Our hearts break for Lee, but thankfully his doctors expect a full recovery and have already scheduled surgery for later this week.
But where does that leave the team? Well, in their third game without Lee, the Isles' nine-game winning streak came to end. They lost to the Washington Capitals, who then overtook the Isles for the top spot in the East Division.
Rangers: The Rangers' star left winger, Artemi Panarin (AR-TEE-MEE PAN-UH-RIN), returned to the ice on Saturday after taking a nine-game leave of absence in response to him by his former Russian Kontinental Hockey League coach last month.
On Monday, he made his first public statement about , saying that while he has nothing to hide, he is waiting to further address "everything" until after the season.