June 24, 2021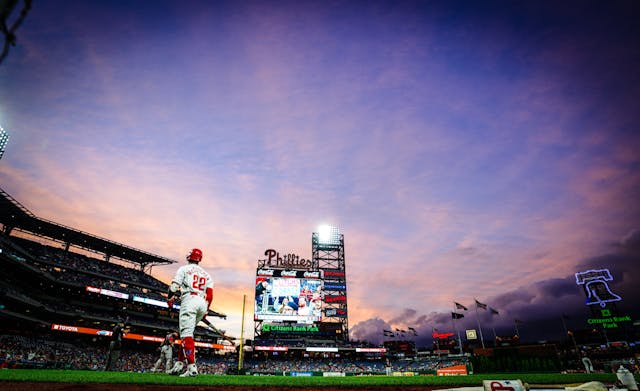 Source: Phillies/Twitter
🏀Sixers: If you're still grieving the Sixers' Game 7 loss, same. While pretty much everyone has on Ben Simmons' scoring struggles, there's also merit to the argument that head coach Doc Rivers failed to . But you didn't hear it from us.
⚾️Phillies: The Phillies blew a five-run lead in the fifth and a four-run lead in the sixth, only to rally all the way back...and blow their lead yet again in the ninth to lose to the Washington Nationals yesterday. A roller coaster. The highlight of the ride? Andrew McCutchen's making some MLB .
The Phils didn't bring home a win over the Nats on Tuesday either, but manager Joe Girardi brought the drama when he asked officials to for banned substances, after they already checked Scherzer twice earlier in the game.
Whether we fault a nervous manager or a bratty pitcher, it didn't help the Phils add another to the win column, and at three games below .500, that's all we care about.