This week from the Capitals (& Tom Wilson), Wizards
May 06, 2021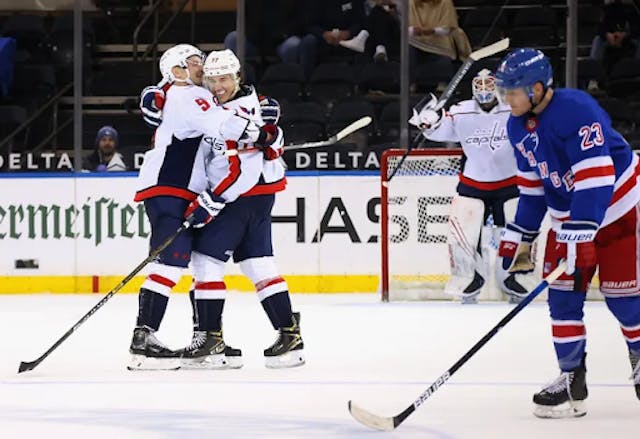 Source: Bruce Bennett, Pool Photos/USA TODAY Sports
🏒Capitals: Capital Tom Wilson's actions in Monday's game led to the chippiness in yesterday's rematch with the New York Rangers. and Wilson with a supposed upper-body injury.
What's next: The postseason. But we still have a lot of questions heading into it. Will captain Alex Ovechkin be healthy? He didn't play last night and left Monday's contest after playing just one shift. Not good.
🏀Wizards: Over on the hardwood, the Wizards lost a tough 135–134 battle to the Milwaukee Bucks last night, making tonight's 7:30 p.m. ET matchup with the Toronto Raptors even more crucial.
The Wiz are one spot ahead of the Raps in the Eastern Conference standings, and both teams are scrambling to grab the . It's showtime.