The GIST: While the city of Philadelphia is deep in snow, our NBA and NHL teams are getting deep into their seasons. So today, we're giving you a rundown of where our teams are currently and what their trajectories look like for the rest of the season.
February 08, 2021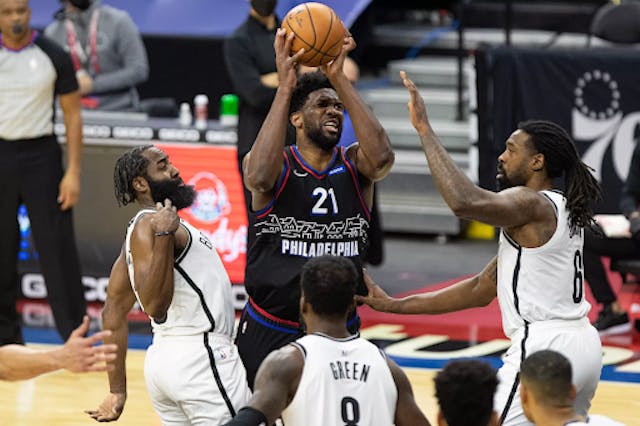 Source: Bill Streicher/USA TODAY Sports
🏀Sixers: The Sixers beat the Brooklyn Nets (who, we should mention, were without stars Kyrie Irving and Kevin Durant), on Saturday. Center Joel Embiid and forward Tobias Harris continue to lead the team in both points and that Philly energy.
The team has really taken off recently, with some key players returning from injury and guard and rookie making major (and consistent) contributions to the squad.
🏒Flyers: The Flyers crushed the Washington Capitals yesterday thanks to a hat trick by center Scott Laughton and the return of goalie Carter Hart, defenseman Philippe Myers, and center Sean Couturier, who missed games earlier this week due to injuries.
This decisive win solidifies the Flyers' second-place position in the East Division and signals that Philly has the Grit(ty) to make it to the playoffs.