The GIST: The Knicks are on fire, and the Mets are leading the National League East. If you're thinking that New York has entered The Upside Down...you might be right.
April 26, 2021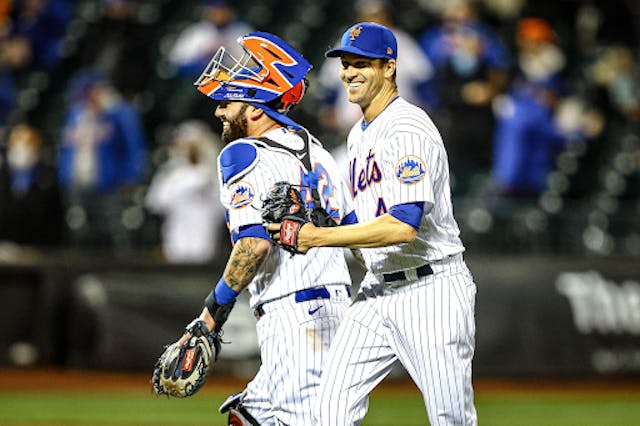 Source: Mets/Twitter.com
🏀NBA: The Knicks, who are now fourth in the Eastern Conference, earned their ninth straight win (!!!) on Saturday, beating the Toronto Raptors . Julius Randle has put the team on his back, scoring 30 points or more in six of the last seven games. You're right, , we're all better off when the Knicks are winning.
⚾️MLB: The Mets capped off their 2-1 series win over the Washington Nationals with a 4–0 victory yesterday. The highlight? The Mets' and strength from the mound — pitcher Jacob deGrom threw a 15 strikeouts in Friday's win, and Taijuan Walker threw yesterday. LFGM!
At the same time, the Yankees missed out on a sweep of Cleveland, losing 7–3 in the teams' fourth straight meeting yesterday. The Yanks' pitching continues to struggle, but at least the defense is there.