The GIST: Keep your eyes peeled if the injury-laden Lakers and Clippers make major moves before today's NBA trade deadline. But let's be real, it's all college ball 'round here, baby.
March 25, 2021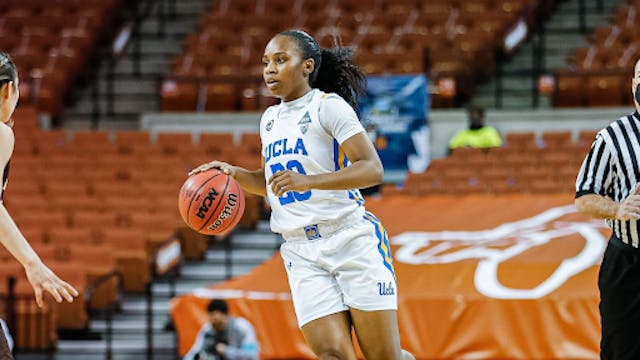 Source: Carlie Heuple
WBB: The 3-seed UCLA Bruins tried to mess with Texas, but fell to the 6-seed Longhorns 71–62 last night. The Texas defense stifled the Bruins early and Longhorn Celeste Taylor (surprisingly not Charli Collier, the presumptive No. 1 pick in next month's WNBA draft) was too hot to handle. Still, the Bruins should be proud of their season, especially playing with . Chin up.
MBB: We've said it before and we'll say it again: West Coast, best coast. USC and UCLA are two of the four Pac-12 men's teams through to the Sweet Sixteen. After demolishing No. 3 Kansas on Monday, 6-seed USC will face 7-seed Oregon on Sunday at 9:45 p.m. ET/6:45 p.m. PT.
As for 11-seed UCLA, no one expected them to , and Johnny Juzang and the Bruins have a tough test against 2-seed Alabama on Sunday at 7:15 p.m. ET/4:15 p.m. PT. Forget Roll Tide, let's send 'Bama rolling home.