Cam Newton's positive COVID-19 test resulted in the New England game against Kansas City being postponed one whole day.
October 05, 2020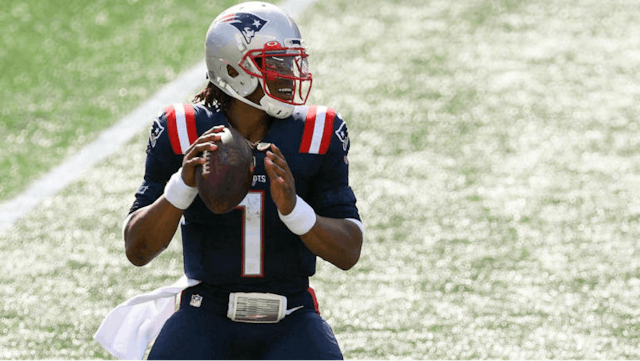 SOURCE: BRIAN FLUHARTY/USA TODAY SPORTS
The GIST: As we mentioned, the Patriots didn't play the Kansas City Chiefs yesterday. The NFL pushed the game back a day later to tonight, but really, what does that solve?
Tell me more: If this game continues as rescheduled, the Pats will fly to Kansas City today and play without QB Cam Newton. The team reportedly will take two planes, one with people who have had close contact with Newton and the other without. Complicated.
Why doesn't the game get postponed further?: No clue, we're just as perplexed as you. Postponing the game to later in the season does pose a scheduling dilemma, but you'd think the NFL would want Cam Newton healthy and available to match up against Kansas City QB Patrick Mahomes for the TV ratings, if nothing else.
What should we expect from tonight's gameplay?: With Newton out, backup QB Brian Hoyer will likely get the start against the defending Super Bowl champs. TBH, we're expecting a KC beatdown.