Dodgers are one win away from a World Series titles; Chargers beat Jaguars; Rams: Monday Night Football Preview
October 26, 2020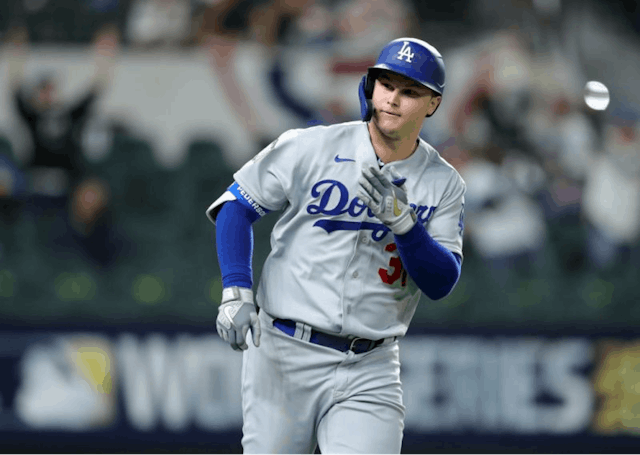 The GIST: The Dodgers earned a tense Game 5 victory to re-take the lead in the World Series! And with the Chargers grabbing a much-needed win, the Rams hope to follow suit with a triumph of their own tonight. LA's shining bright.
⚾️Roaring back: The Dodgers put Game 4's gaffes behind them by securing a 4–2 Game 5 victory over the Tampa Bay Rays. First baseman Max Muncy came through with a key home run to give the Dodgers a little breathing room. And after being designated hitter (DH) in Saturday's comedy tragedy of errors, Cody Bellinger was a steady presence back in center field yesterday. No ninth-inning collapse this time. Whew.
The Dodgers can win it all tomorrow night in Game 6 at 8:08 p.m. ET/5:08 p.m. PT. Not, not nervous.
🏈Showing out: The Chargers quashed Minshew Mania and the Jacksonville Jaguars with a 39–29 win. Rookie QB Justin Herbert continued to impress in his first NFL win, throwing three touchdowns and rushing for one. But more importantly, the Chargers snapped a four-game losing streak and managed to come back, even after blowing another double-digit lead.
As for our other LA football team, the Rams look to rebound from last week's loss at 8:15 p.m. ET/5:15 p.m. PT tonight on Monday Night Football against the Chicago Bears. TIme to bounce back.