NFL Week 7: The Falcons are perfect underdogs
October 21, 2022
Picking the week's best bets.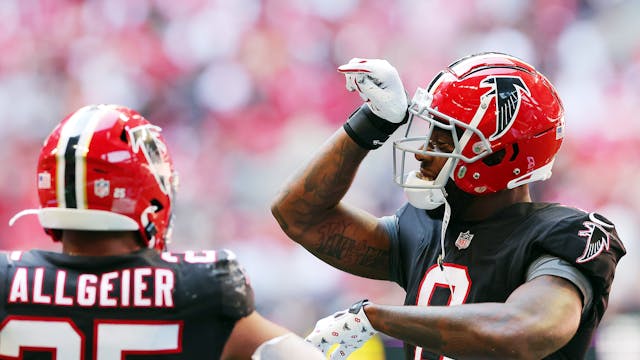 Believe it or not, we're officially a third of the way through the NFL regular season. Time sure flies when you're having fun.
This week, I'm going to let you in on a little secret: what I'm — as The GIST's resident sports betting queen — betting on.
You can tail my picks (sports betting lingo for placing the same bets) or fade and .
First up, a look at an eye-catching Atlanta Falcons , as they are just the third team in the past decade to start 6-0 against the spread (ATS).
Sweeten the week with a pair of prop bets (bets not directly tied to the outcome of a game) on two surging running backs (RBs).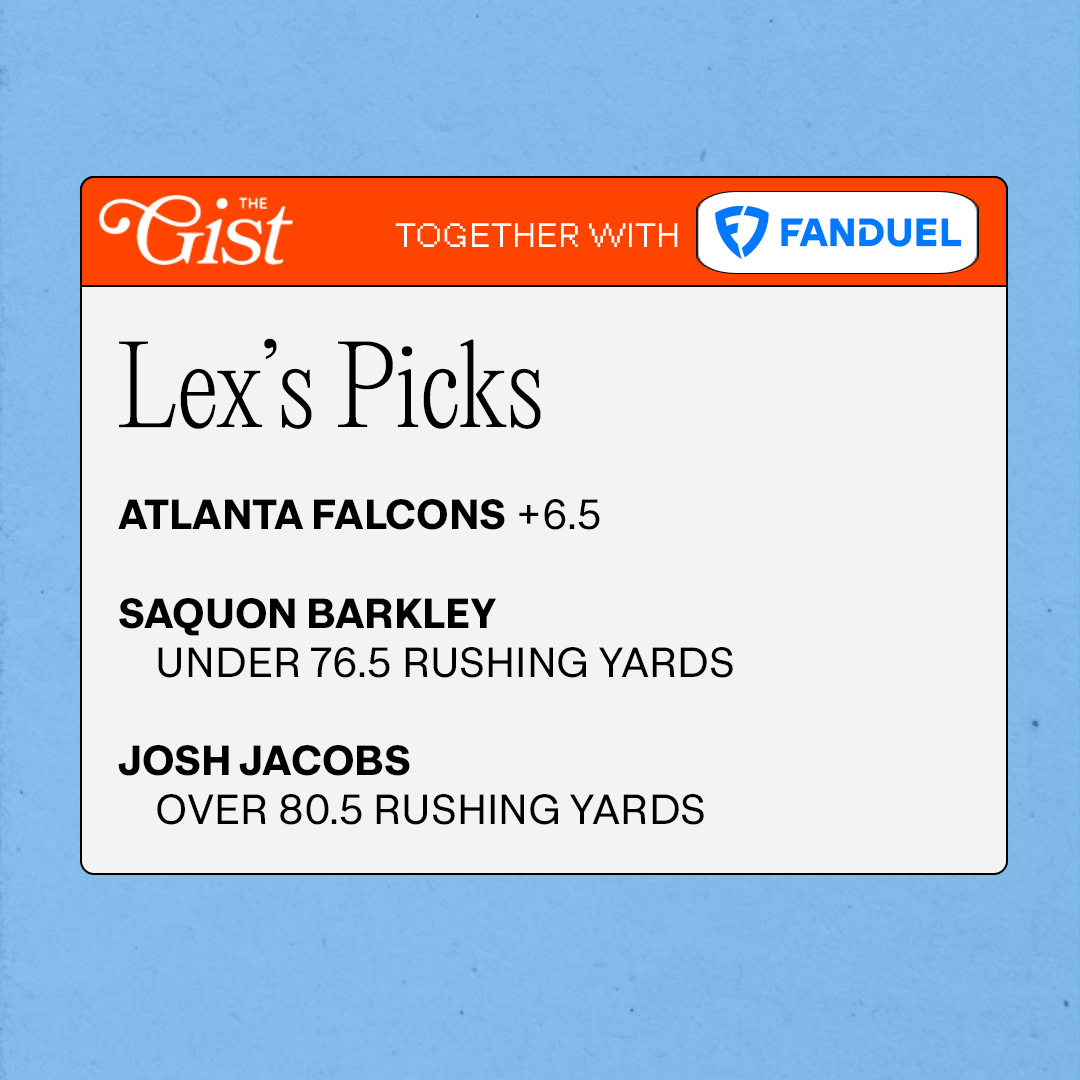 FanDuel has both a and a for returning customers, now with $100 (!!!) in free bets for both you and a friend.
As always, let us know who you're rooting for in our so we can cheer along with you.