The GIST: Although the Washington Football Team's game against the Steelers was postponed from Sunday to Monday — with trades for the Wizards and the Spirit and a much-deserved accolade for a Mystics athlete — the District's still popping.
December 03, 2020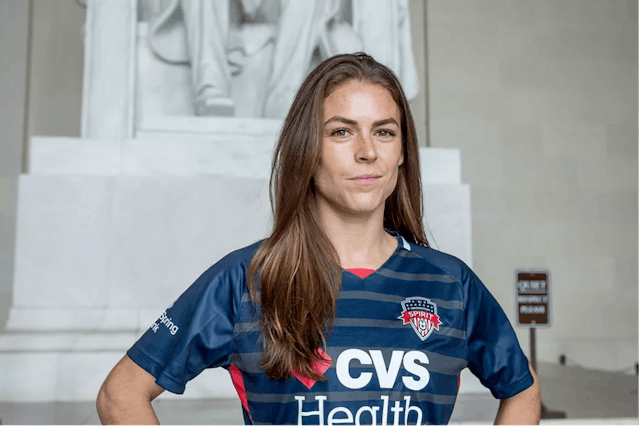 SOURCE: HANNAH WAGNER/WASHINGTON SPIRIT
🏀Tell me about the Wiz: Yesterday, we bid a sad farewell to John Wall, a stalwart of the D.C. community, and gave a warm welcome to superstar Russell Westbrook. Head coach Scott Brooks coached Westbrook in their Oklahoma City Thunder days and if Brooks can work some magic, Russ and Bradley Beal could form a dynamic backcourt duo. 2021's looking up.
⚽️And the Spirit?: At long last, former Utah Royals FC defender, USWNT legend and podcast host extraordinaire Kelley O'Hara is making her way downtown to D.C.! Rumors of this trade have swirled since the summer, so it's exciting to see O'Hara finally coming home.
Amazingly, the Spirit didn't give up a player in the trade, just $75,000 in allocation money (such a deal) and "additional consideration" and consternation to the dumpster fire that is Utah Royals FC.
🏀You said something about the Mystics: Natasha Cloud was named to the Forbes 2021 30 Under 30 sports list. Well-deserved! Cloud opted out of the 2020 WNBA season to fight racial injustice and continues to do so while raising awareness about gun violence. A true icon.