The Bears capitalized on a mistake from Tom Brady; Red Stars won't take the pitch again until Spring 2021
October 12, 2020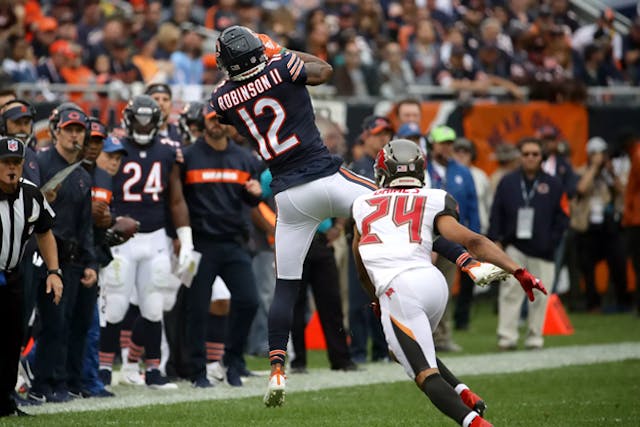 The GIST: Da Bears are 4–1 and are starting to look like a team that could go the distance. On the pitch, the Chicago Red Stars closed out the NWSL Fall Series with a tough loss but a hopeful outlook for next year's season.
🏈Better every week: ICYMI, Da Bears took advantage of Tampa Bay Buccaneers quarterback (QB) Tom Brady's huge on Thursday, pulling out a 20–19 win on the foot of Bears kicker . To keep the good times rolling, head coach Matt Nagy emphasized that the offense has to focus on . While QB completed 30 of 42 passes with one touchdown on Thursday, the Bears are counting on his continual improvement if he wants to keep the starting spot.
⚽️Falling short: The Red Stars closed out the NWSL Fall Series on Saturday with a 1–4 to Sky Blue FC (FC stands for Football Club). Despite the loss, it was great to see defenders and return to the pitch after recovering from injuries and defender return from maternity leave.
After the game, Coach Rory Dames said he's excited about the team's depth and how many players he's seen step up during this series. The Red Stars now enter the offseason until preseason begins in spring 2021. The countdown is on.