October 25, 2021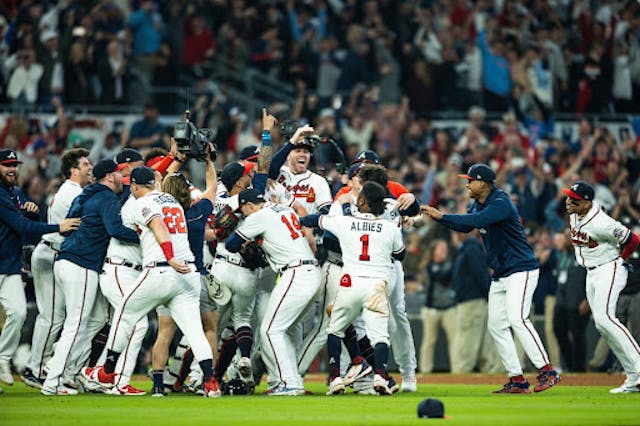 Source: Braves/Twitter
How we got here: On Friday, the Houston Astros eliminated the Boston Red Sox with a 5–0 Game 6 to take the American League (AL) and clinch their third World Series appearance in five years.
On Saturday, the Atlanta Braves won the National League (NL) pennant with their own Game 6 win, sending the defending champion LA Dodgers packing. This is Atlanta's first trip to the World Series since 1999.
The controversy: The Asterisks Astros' reputation is still plagued by the , which led to the firing of their general manager and coach, but saw no punishment for players, including multiple key players who are still on the team.
The matchup: Game 1 is tomorrow at 8:09 p.m. ET and we're expecting an offensive showdown as both teams boast red-hot hitters in AL Championship Series (CS) MVP Yordan Álvarez and NLCS MVP Eddie Rosario.