The GIST: Since we're once again living in the Trubisky-experience, let's talk college. Notre Dame football secured their spot in the ACC Championship, and the No. 5 U of I men's basketball team suffered their first loss of the season to the No. 2 Baylor Bears last night.
December 03, 2020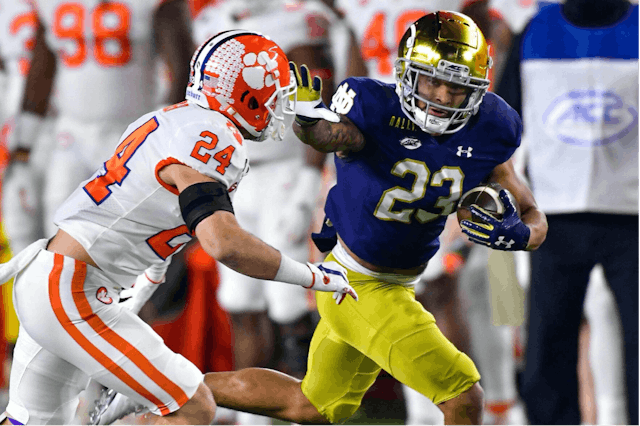 SOURCE: MATT CASHMORE/USA TODAY
🏈Play like a champion today: The Fighting Irish benefited from the ACC's schedule changes this week when their previously postponed game against Wake Forest was canceled, allowing them to clinch a role in the conference championship game and secure a bye week. The Irish will close out the regular season this weekend instead, facing the Syracuse Orange at home.
The 9-0 Irish are ranked No. 2 overall, and if they can hold onto one of the top four slots, they'll have a chance at the title in the College Football Playoffs. Fight on!
🏀Beaten by the Bears: The Illini and the Bears were neck-and-neck all game, keeping the score within a point or two (our palms are still sweaty) until Baylor started to gain momentum midway through the second half. The Bears ended up running away with this one, topping the Illini 82–69.
Although it wasn't the victory Illini fans craved, they'll get another shot at a top-10 team this week when they take on the No. 6 Duke Blue Devils on Tuesday.