The GIST: This wind chill may be making for some bitter temps, but there were no cold shoulders around Boston sports this weekend, as the Red Sox welcomed in some new faces and the Patriots re-hired a familiar one.
January 25, 2021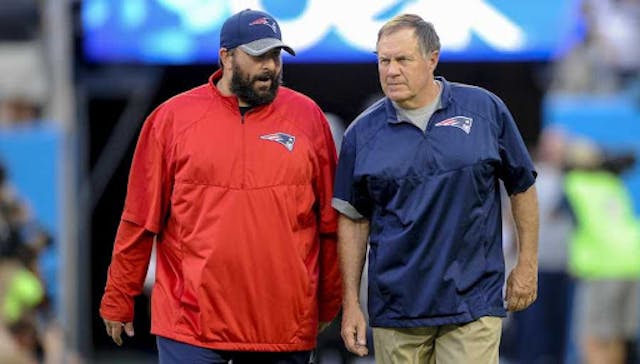 Source: Mike McCarn/AP Photo
🏈Patriots: After a head coaching stint with the Detroit Lions, former Pats' defensive coordinator Matt Patricia has landed and will once again serve as an assistant to head coach Bill Belichick. They always come crawling back.
He might've struggled as a head coach, but Patricia's return is great news for the Patriots. Along with offensive coordinator Josh McDaniels — who is of contention for the Philadelphia Eagles head coaching job — Belichick welcomes back the coaching crew that helmed the Pats through many of their . Tom who?
⚾️Red Sox: Just over a month out from the of spring training, the Sox are beefing up their roster, signing former LA Dodger Kiké Hernández and former San Diego Padre Garrett Richards. East coast, beast coast, baby.
Hernández is a versatile infielder who will likely start at second base. Richards, a starting pitcher, has faced a throughout his career. Hopefully he can stay healthy and be a huge help to the weak Sox pitching rotation. *knocks on wood*