The GIST: Though the Celtics came up (very) short in Tuesday's NBA Summer League championship game, we still found something in our stocking as the C's are set to compete on Christmas Day. Spoiled.
August 19, 2021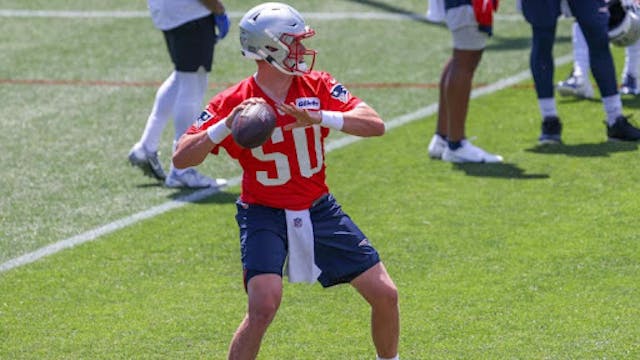 Source: Paul Rutherford/USA TODAY Sports
🏈Patriots: It'll be an all 'Bama showdown when the Pats face the Philadelphia Eagles in tonight's 7:30 p.m. ET preseason matchup. New England's rookie quarterback (QB) Mac Jones will square up against his former Alabama teammate, Eagles' second-year QB Jalen Hurts. The tides, they are a-rollin'.
⚾️Red Sox: Yes, it's only August, but last night's game felt like a must-win, and the Sox couldn't deliver. Not only did the 5–2 loss mean Boston was swept by the NY Yankees for the first time this season, but it also pushed the Yanks into second place in the American League (AL) East. Pain.
The struggling Sox will look to regroup against the (also struggling) Texas Rangers tomorrow at 7:10 p.m. ET. Will starting pitcher Chris Sale be just the spark they need?