Monday Night Football Preview: Bears @ Rams
October 26, 2020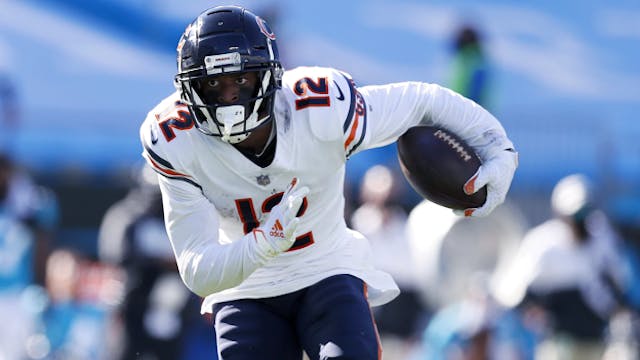 SOURCE: CHICAGOBEARS.COM
The GIST: Ladies and gentlemen, it's Monday Night! The 5-1 Bears are taking on the 4-2 LA Rams in tonight's Monday Night Football matchup at 8:15 p.m. ET.
The sides: The Rams are 2-0 at home this season and will be looking forward to playing host after an upset loss to the San Francisco 49ers on the road last week. But here's the thing: our Bears are 3-0 on the road, so the Rams shouldn't be too comfortable.
Both teams are entering Week 7 with something to prove: the Bears are still trying to earn the respect of the league despite winning five of six games, while the Rams need to clean up their sloppy play to show they are truly a playoff-worthy team.
On defense: Both squads have dominating defenses, but unfortunately da Bears might be at a disadvantage tonight as key linebacker Khalil Mack is questionable with a back injury. Without Mack, who has 4.5 sacks on the season so far, Rams QB Jared Goff might be able to breathe a little easier, which is definitely dangerous.
On offense: The Bears offense continues to be the weak link. While QB Nick Foles is 3-1 since taking over for Mitch Trubisky, he's pretty inaccurate and inconsistent, common demons an experienced QB shouldn't still be fighting. Thankfully he's got talented receivers like Allen Robinson to make up for his shortcomings. Time for Foles to Bear TF Down.