Dodgers Headed to World Series
October 20, 2020
LA Dodgers will face Tampa Bay Rays in MLB World Series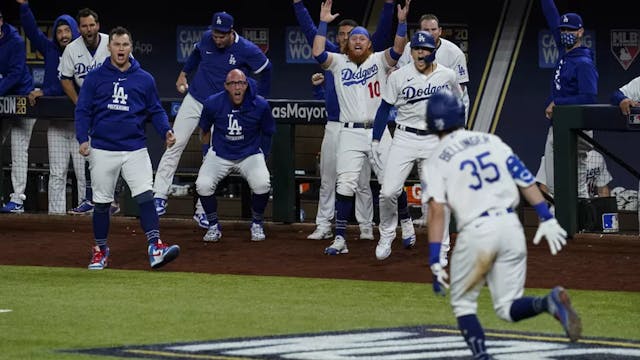 SOURCE: COOPER NEILL/MLB PHOTOS VIA GETTY IMAGES
The GIST: Big day in LA yesterday! The Dodgers brought the fireworks and advanced to the World Series for the third time in four years. Happy Monday!
⚾️How was Game 7?: It was nerve-wracking as hell. The Dodgers' pitchers gave us heartache to start Game 7 of the NLCS, but managed to hold the Atlanta Braves to just two runs in the first two innings.
World Series bound! Who're they playing?: The Tampa Bay Rays. The Rays are built differently than the Dodgers, with less star power but still a lot of depth. Maybe, just maybe, this will finally be the year the Dodgers overcome their postseason woes and win their first World Series in over 30 years.
Game 1 starts tomorrow at 8:09 p.m. ET/5:09 p.m. PT. Ride that momentum!
🏈Anything else?: Yes, but you were better off celebrating the Dodgers' win. On the gridiron, the Rams' sloppy play led to a 24–16 loss to the San Francisco 49ers. The Rams need to clean that up before facing the 5-1 Chicago Bears next Monday.