We know there's a lot going on in the world, but here's your Thursday briefing on Chicago sports.
November 05, 2020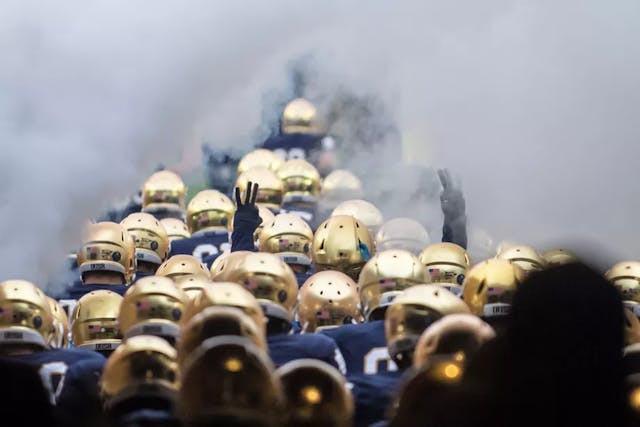 SOURCE: RYAN MEYER / TNNDN
The GIST: This week has been a wild ride, and while we've been stuffing our faces with our favorite comfort food, our teams have been doing big things and prepping for big games.
⚾️The rookie and the vet: You probably missed it (because there were much more important things going on…), but the MLB announced the winners of the Gold Glove Awards on Tuesday night. Seriously, guys? The award honors the top defender at each position in each league, and this year the Cubs led in finalists with seven while the White Sox had five.
White Sox rookie center fielder Luis Robert won a glove, while Cubs shortstop Javier Báez earned his first (!!!) and first baseman Anthony Rizzo took home his third straight. Whaddya say?
🏈Living on a prayer: Our 5-3 Bears face the 5-2 Tennessee Titans on Sunday, and it's going to be a battle for this win as both teams need it after back-to-back losses. The Titans have struggled to keep opponents off the scoreboard, while the Bears' most consistent (and potentially only) strength is their defense.
We know the Monsters of the Midway can hold 'em, but the question will be whether or not QB Nick Foles and the offense can score enough to keep winning ugly.
🏈College rundown: The ACC's biggest game of the year is on Saturday, but the ACC's biggest star won't be there. The No. 1 Clemson Tigers' QB, Trevor Lawrence, will remain sidelined following his COVID-19 diagnosis as his team takes on the No. 4 Notre Dame Fighting Irish. The Irish will attempt to prove that they've returned to the college football elite, while the Tigers will try to hold on to the top spot despite injuries and absences.
Not a fan of the Irish? Catch the Northwestern Wildcats as they take on the Nebraska Cornhuskers at 12 p.m. ET/11 a.m. CT or the U of I Illini vs. the Minnesota Gophers at 3:30 p.m. ET/2:30 p.m. CT.