The GIST: We can't believe we're saying this, but the Bears actually gave us something to smile about on this fine Monday morning.
May 03, 2021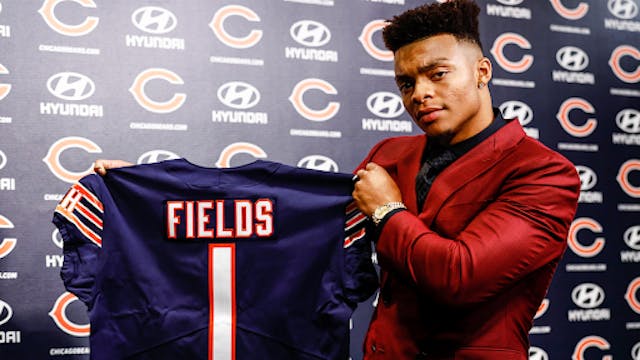 Source: Twitter.com/Chicago Bears
🏈Bears: After years (and and and ) of disappointing quarterbacks, the Monsters of the Midway might finally have a star under center. General manager Ryan Pace made what some are calling the steal of the draft, to pick former Ohio State quarterback (QB) Justin Fields 11th overall. We are .
Fields is coming off a stellar career at Ohio State, having led the Buckeyes to the earlier this year. Known for his accuracy — especially when throwing on the move — and his run game, we're just as excited to have him in the Windy City.
⚾️Cubs: The Cubbies' three-game weekend series versus the Cincinnati Reds was eventful to say the least, with a , a and a .
⚾️White Sox: The Reds aren't quite done with Chicago teams yet, though: they're hosting the hot-and-cold White Sox tomorrow and Wednesday. Let's hope the South Siders can do better against the Reds after going one-for-three against Cleveland this weekend.