The GIST: The Washington Football Team (WFT) is back in action tonight against the Pittsburgh Steelers. Here we go.
December 07, 2020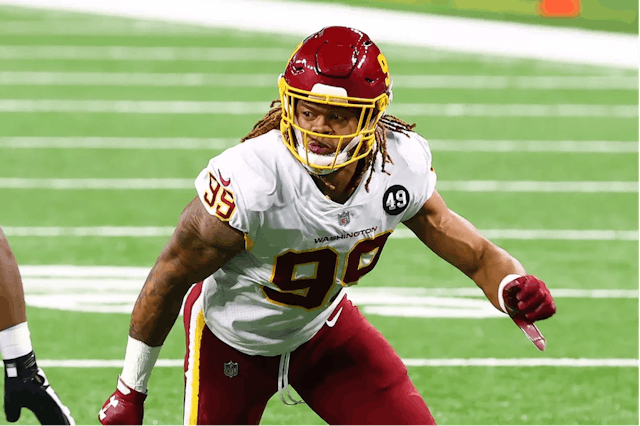 SOURCE: REY DEL RIO/GETTY IMAGES
The matchup: Although the WFT are heavy underdogs, the Burgundy and Gold are returning from a long layoff, while Pittsburgh is coming off a ho-hum showing in their thrice-rescheduled game against the shorthanded Baltimore Ravens. Could that extra R&R help the WFT?
We certainly hope so. Rookie running back Antonio Gibson looks to continue his hot streak and build upon last game's three TD performance. On the other side of the ball, rookie defensive end Chase Young and the Washington pass rush will aim to pressure Steeler veteran QB Ben Roethlisberger. That said, with his quick release, Big Ben won't make it easy.
The division: With an unlikely win, the WFT would remain tied record-wise with the NFC East's No. 1 NY Giants, but would lose the tiebreaker. If the Giants' major upset win over the Seattle Seahawks yesterday taught us anything, it's that you should never count your eggs before they hatch.