NHL playoffs: Bruins, Bolts & Oilers force Game 7
May 13, 2022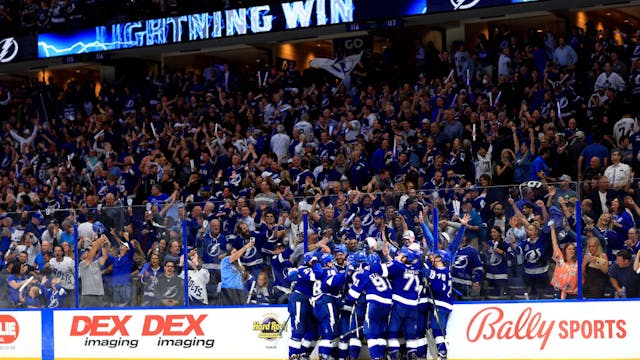 SOURCE: MIKE EHRMANN/GETTY IMAGES
The GIST: The first round of the Stanley Cup Playoffs comes to an end this weekend, but there are a few (read: a million) different outcomes that could potentially happen by Sunday night, so pull out your abacus — let's do some math.
Who's through: After beating the Minnesota Wild 5–1 last night to win the series, the St. Louis Blues became the second team to punch their ticket to the second round of the playoffs…where the top-seeded Colorado Avalanche will be waiting for them.
Who's going to Game 7: But for three desperate duos — the Carolina Hurricanes and Boston Bruins, the Toronto Maple Leafs and Tampa Bay Overtimes Lightning and the Edmonton Oilers and LA Kings, the word of the day is patience.
It all comes down to tomorrow's Game 7 matchups for each of those teams. Tomorrow's word is…
Who could clinch next: Looking ahead, the Pittsburgh Penguins could advance if they beat the NY Rangers tonight at 7 p.m. ET. The Florida Panthers could eliminate the Washington Capitals with a dub of their own at 7:30 p.m. ET. And finishing today's slate, the Calgary Flames could wipe out the Dallas Stars at 9:30 p.m. ET.