Dodgers, Angels, Lakers, Clippers
April 08, 2021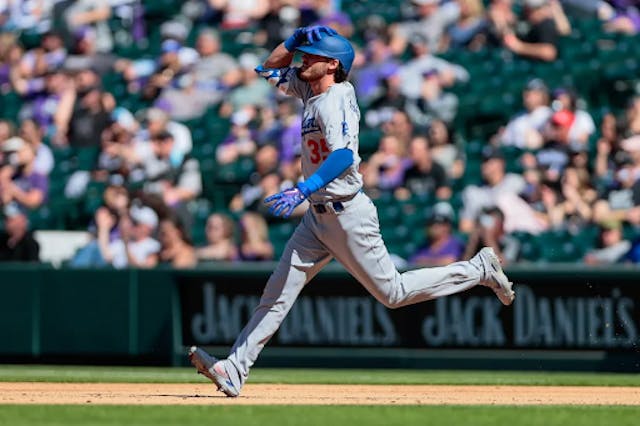 Source: Isaiah J. Downing/USA TODAY Sports
⚾️MLB: The Dodgers couldn't complete the sweep against the Oakland A's, losing 4–3 in extra innings yesterday. To make matters worse, center fielder Cody Bellinger missed his second straight game with an , and his status remains TBD. Sigh.
Woes aside, our defending champs receive their championship bling at tomorrow's home opener — in front of fans. Put a ring on it.
🏀NBA: The Lakers are just trying to survive without their stars, slipping to fifth in the Western Conference standings. Hopefully and three-point specialist Ben McLemore will be a difference-maker against the Miami Heat tonight at 7:30 p.m. ET/4:30 p.m. PT.
The other new guy, Andre Drummond, should return from the he sustained in his Laker debut last week. Even better news? The better known "AD", Anthony Davis, to suiting up for the Purple and Gold. Is that hope in the air?
Meanwhile, the Clippers are gearing up for tonight's 10 p.m. ET/7 p.m. PT top-three Western Conference clash with ex-Clipper Chris Paul and the Phoenix Suns. Tune in.