NHL playoffs: Conference semifinals locked in
May 16, 2022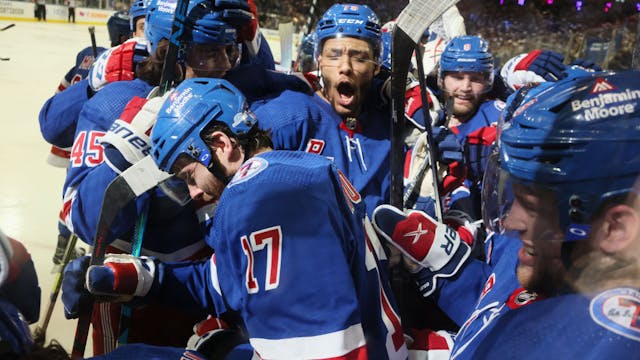 SOURCE: BRUCE BENNETT/GETTY IMAGES
The GIST: Round 1 and all its down-to-the-wire fun is officially done. While some teams broke their NHL playoff curses, others are still waiting for their happy ending.
Eastern Conference's Game 7: The NY Rangers locked up a conference semifinal slot with a 4–3 overtime (OT) win over the Pittsburgh Penguins last night, thanks to a beauty of a game-winning goal from Artemi Panarin. There goes the baker with his play like always.
Western Conference's Game 7: Last night's final game also went to OT, with the Calgary Flames sealing the deal in a thrilling 3–2 victory over the Dallas Stars. Johnny Gaudreau kept the Game 7 drama coming and stole the show with the game winner. Fire.
Eastern Conference semis: It's an all-American semifinal affair in the East (Canada who?) as the Rangers take on the Carolina Hurricanes and, in an all Sunshine State showdown, the two-time defending champion Tampa Bay Lightning try to overtake the regular-season's best Florida Panthers.
Western Conference semis: The St. Louis Blues will look to sing "Gloria" once more as they hope to upset the No. 1 seeded Colorado Avalanche (who are well rested after sweeping the Nashville Predators), while the Flames vs. Edmonton Oilers Battle of Alberta heats up.