The GIST: The Phillies earned another win last night while the Flyers suffered another embarrassing loss. Ya win some, ya lose some.
April 12, 2021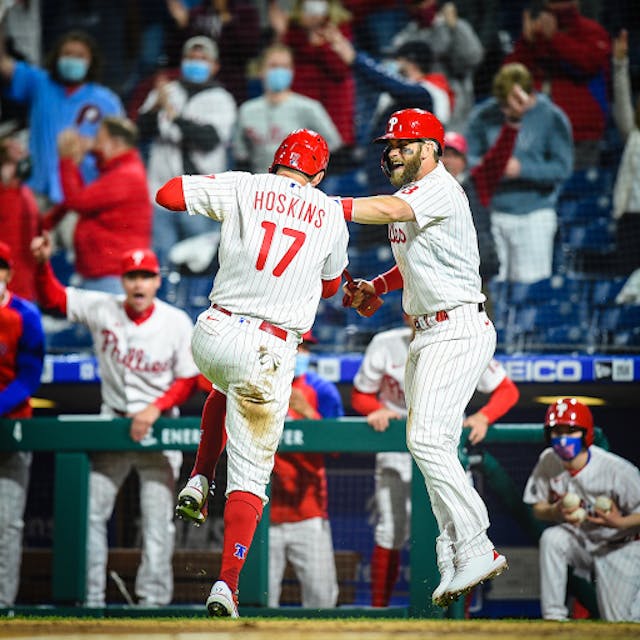 Source: Phillies/Twitter.com
⚾️Phillies: After losing the first two games of their weekend series, the Phillies beat the Braves 7–6 in their final matchup last night. The teams swapped home runs all night, until Philly third baseman Alex Bohm in the ninth inning after a controversial call dubbed him as safe. Drama.
🏒Flyers: The Flyers collapsed against the Buffalo Sabres — the worst team in the league — yesterday, blowing a two-goal lead in the second period and ultimately losing .
Yesterday's loss also of general manager Chuck Fletcher acquiring additional talent to help the Flyers out this year. So expect Fletcher's moves, if any, to be setting up the Flyers for future seasons.