The GIST: Gonzaga has their sights firmly set on winning their first national championship, while Eastern Washington hopes to snag their first-ever NCAA Tournament win. To infinity and beyond.
March 17, 2021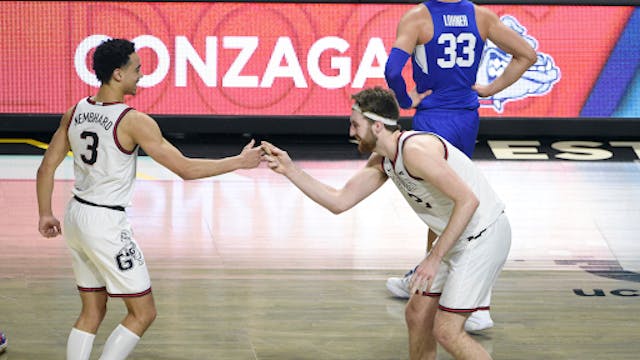 Source: David Becker/AP Photo
No. 1 Gonzaga vs. No. 16 TBD: Gonzaga's first-round opponent is still a mystery for now. Appalachian State and Norfolk State will duke it out in a play-in game on Thursday to earn the right to face the 'Zags on Saturday at 9:20 p.m. ET/6:20 p.m. PT.
No. 14 EWU vs. No. 3 Kansas: Eastern Washington has a tough test against perennial power Kansas on Saturday 1:15 p.m. ET/10:15 a.m. PT. But Kansas is dealing with and their player availability is in flux. Can the and the Eagles pull off the upset?