This Week from the Clippers, Lakers, and Kings
February 11, 2021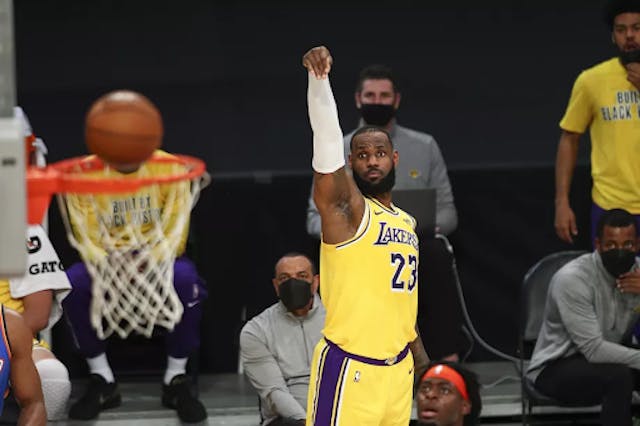 Source: Meg Oliphant/Getty Images
🏀Clippers: Despite a slow start last night, the Clippers got back on track with a 119–112 victory over the lowly Minnesota Timberwolves. Kawhi Leonard and Lou Williams both scored season-highs to power the Clips. This is .
The Clips are slowly getting healthier. Patrick Beverley was back in the lineup after missing eight games with knee soreness and now we're just waiting for to return. Fingers crossed.
Lakers: The Clips aren't the only ones plagued by slow starts. The Lakers — still Anthony Davis — escaped yesterday to notch back-to-back wins over the Oklahoma City Thunder. But going to overtime again? Our hearts can't handle it.
🏒Kings: Although the Kings lost in a shootout against the San Jose Sharks on Tuesday, their sweet 'fits were a win. In honor of Black History Month, the Kings wore emblazoned with the name of their scout, Blake Bolden. Bolden became the Black female NHL scout and was the first Black NWHL player. An icon.