The GIST: The Bears will take on the New Orleans Saints in the Wild Card round of the NFL playoffs this weekend. Remember that Week 8 overtime thriller? Fuel to the fire.
January 08, 2021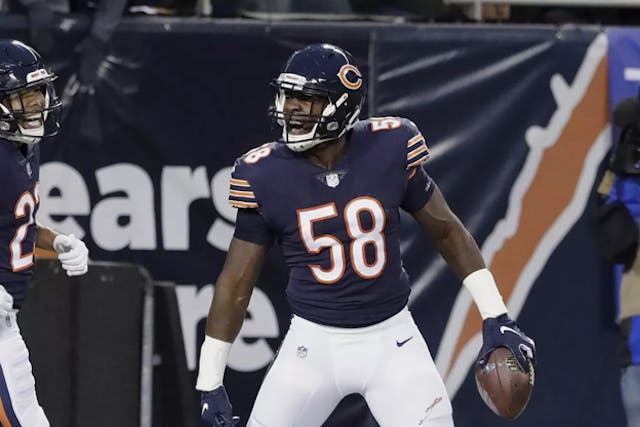 SOURCE: NAM Y. HUH/AP PHOTO
All you got: Heading into Sunday's matchup, both teams' QBs have something to prove. Saints QB Drew Brees is trying to redeem a decade of playoff heartbreaks (including last year's first-round upset) and, as it's rumored to be the 41-year-old's last season, it's now or never.
Meanwhile, da Bears' Mitch Trubisky wants to prove that he can lead the team to victory. The Bears-Saints matchup earlier this season was during QB Nick Foles' stint as the starter, and Trubisky would love to show Chicago that he always was the right man for the job.
Put 'em up: To match the Saints' impressive scoring power, Trubisky will need to avoid the sacks and turnovers that plagued Foles in the teams' last contest. He'll also need hot-and-cold receiver Allen Robinson, who had six receptions and one TD in the last Saints game, to catch fire once again.
The Bears' defensive performance was crucial in keeping the team competitive in their last meeting, but they have struggled as of late with injuries to key players like linebacker Roquan Smith. Looks like Chicago has to depend on Trubisky for this one. *chuckles nervously*