This Week from the Cowboys, Wings, and Mavericks
February 11, 2021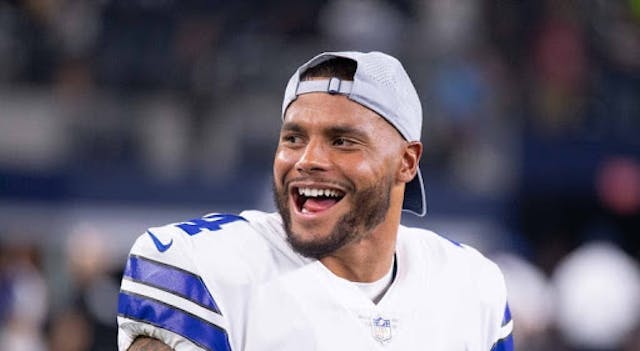 Source: Jerome Miron/USA TODAY Sports
🏈Cowboys: The Cowboys released a on Sunday. The issue? Notably absent from the video is quarterback (QB) Dak Prescott, the face of the franchise who's also caught in the middle of tense contract negotiations. Hmm…
The team's senior director of media and programming that the slight was a simple "oversight." To which we say: .
🏀Wings: The Wings were major winners in yesterday's blockbuster WNBA trades. Though they gave up Katie Lou Samuelson to the Seattle Storm, the Wings acquired the No. 1 overall pick in the 2021 WNBA draft, making them to hold the top two picks in the same draft. April can't come soon enough.
🏀Mavericks: The Mavs overshadowed the with a thrilling 118–117 win over the Atlanta Hawks last night. Luka Doncic had 28 points, 10 rebounds and 10 assists, good for his 32nd (!!!) career . The Mavs will look for a fourth straight win in tomorrow night's 7:30 p.m. ET/6:30 p.m. CT matchup with the New Orleans Pelicans.