Softball: Women's College World Series Off to a Strong Start
June 08, 2021
The GIST: The first few days of the Women's College World Series (WCWS) gave us a shattered, single-season home run record and the play of the year. What will the rest of the semis and championship series bring?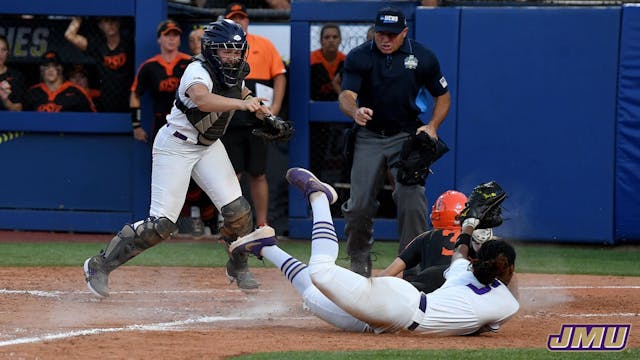 Source: JMU Softball/Twitter
The schedule: The best-of-three championship series was supposed to start tonight, but mother nature had other plans. After a weather delay on Saturday forced one game to start just before midnight, the NCAA and pushed yesterday's weather-delayed semifinals to tonight, and the first game of the champ series to tomorrow.
The teams: Oklahoma and JMU will square off for the third time at the WCWS at 4 p.m. ET today. Unseeded JMU the top-seeded favorites in the tourney's opening game but Oklahoma bounced back with a 6–3 win yesterday to force today's elimination game. It's David vs. Goliath, and it's anyone's ball game.