The GIST: The C's lost their second straight last night, but nothing can stop us from smiling today because it's officially the most wonderful time of the year: Red Sox season! Good times never seemed so good.
April 01, 2021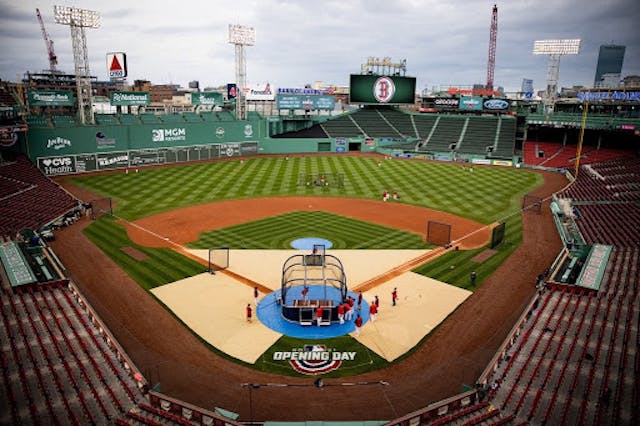 Source: Red Sox/Twitter
⚾️Red Sox: With the Sox missing the postseason last year, we had to wait even longer for the return of baseball, but that wait ends today when Boston takes on the Baltimore Orioles at 2:10 p.m. ET. 2018 pitcher Nathan Eovaldi got the Opening Day nod in place of an injured Eduardo Rodríguez.
🏀Celtics: The C's closed out an up-and-down March with a 113–108 loss to the Dallas Mavericks last night. Jaylen Brown and Jayson Tatum combined for 49 points, but it wasn't enough to keep the Celtics from falling two games below .500. Yikes.
Next up, the C's have a tilt with the floundering Houston Rockets at 7:30 p.m. ET tomorrow. Last time these two squads faced off, Boston won by a nearly 30-point margin. Here's to history repeating itself.