May 27, 2021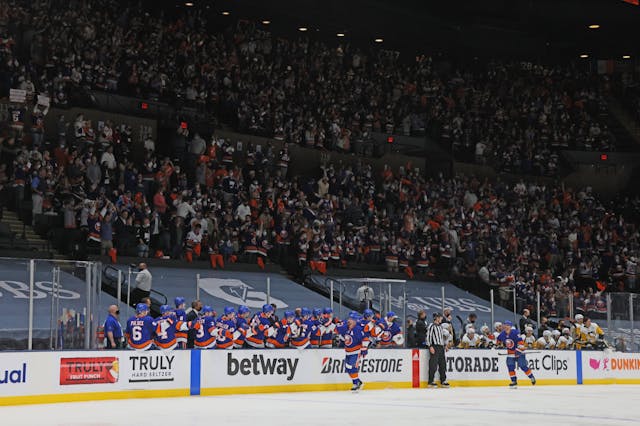 Source: Islanders/Twitter.com
🏒Islanders: The Pittsburgh Penguins may have scored the first goal in Game 6, but the Islanders had the last laugh. Down 3–2 in the second, the Isles took it up a notch, scoring in three minutes, two of which were netted by Brock Nelson. Pump it, !
🏀Knicks: The Knicks' offense started off slow against the Atlanta Hawks last night, and New York headed into halftime with a 13-point deficit. But thankfully, the Knicks, , flipped the script and came all the way back to tie up the series with their 101–92 win. Nothing better than .
🏀More ball: ICYMI, the Nets looked like the (without Michael) on Tuesday when they beat the Celtics , bringing the series count to 2-0. Kevin Durant led with 26 points, followed by Joe Harris, who scored 25 in a . Yessir.
Using her off night to get in more basketball, Liberty star Sabrina Ionescu to support. Catch her back at Barclays — but this time with her jersey on — when the Liberty take on the Atlanta Dream on Saturday at 2 p.m. ET.