The GIST: The Sixers beat LeBron (and team), and the Phillies finally signed J.T. Realmuto in a blockbuster deal. Mood.
January 28, 2021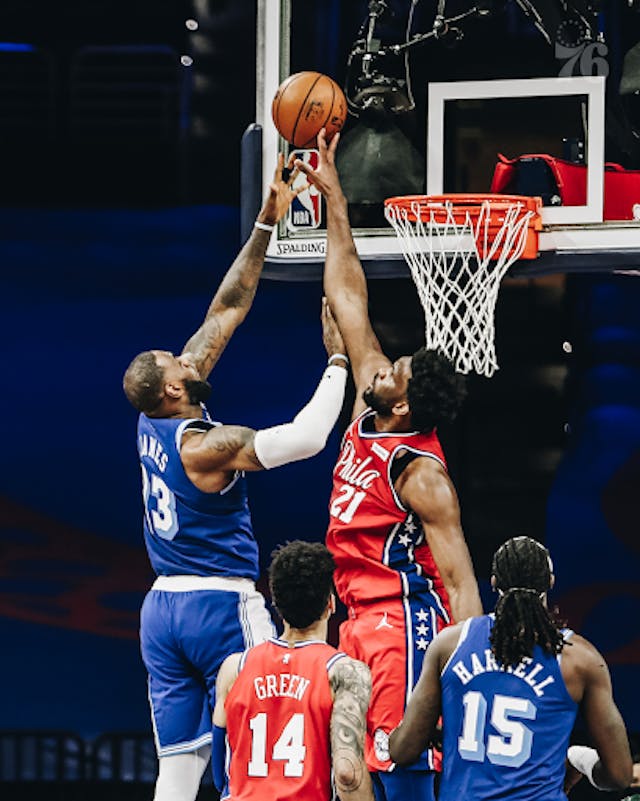 Source: Sixers/Twitter.com
🏀Is that not a scoreboard?: We always knew it, but last night the Sixers proved it: the east coast is the best coast. The Sixers, who are No. 1 in the Eastern Conference, beat the LA Lakers, who are No. 1 in the Western Conference, 107–106 thanks to Tobias Harris' stunning last-second . Bet that one felt good.
⚾️If you catch it, they will come: The Phillies re-signed catcher J.T. Realmuto to a worth $115.5 million on Tuesday. Realmuto has consistently been one of the league's best all-around catchers, and this deal as the highest average annual value contract for any catcher. Casual.