🏀

WNBA Finals Elimination Game Preview

October 16, 2021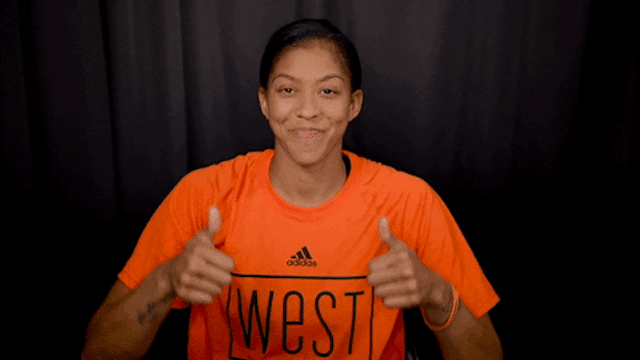 SOURCE: WNBA/GIPHY
With the Chicago Sky leading the best-of-five WNBA Finals 2-1, tomorrow (at 3 p.m. ET) could be the day they win it all.
So here's a look back at how we got here and a look ahead at what to expect.
QUOTE OF THE DAY
"You have to be the calm for the storm, and you have to be the storm when everyone's calm."
— The Chicago Sky's Candace Parker, on what she needs to do to get her team a championship title. Meta.
🏀 How we got here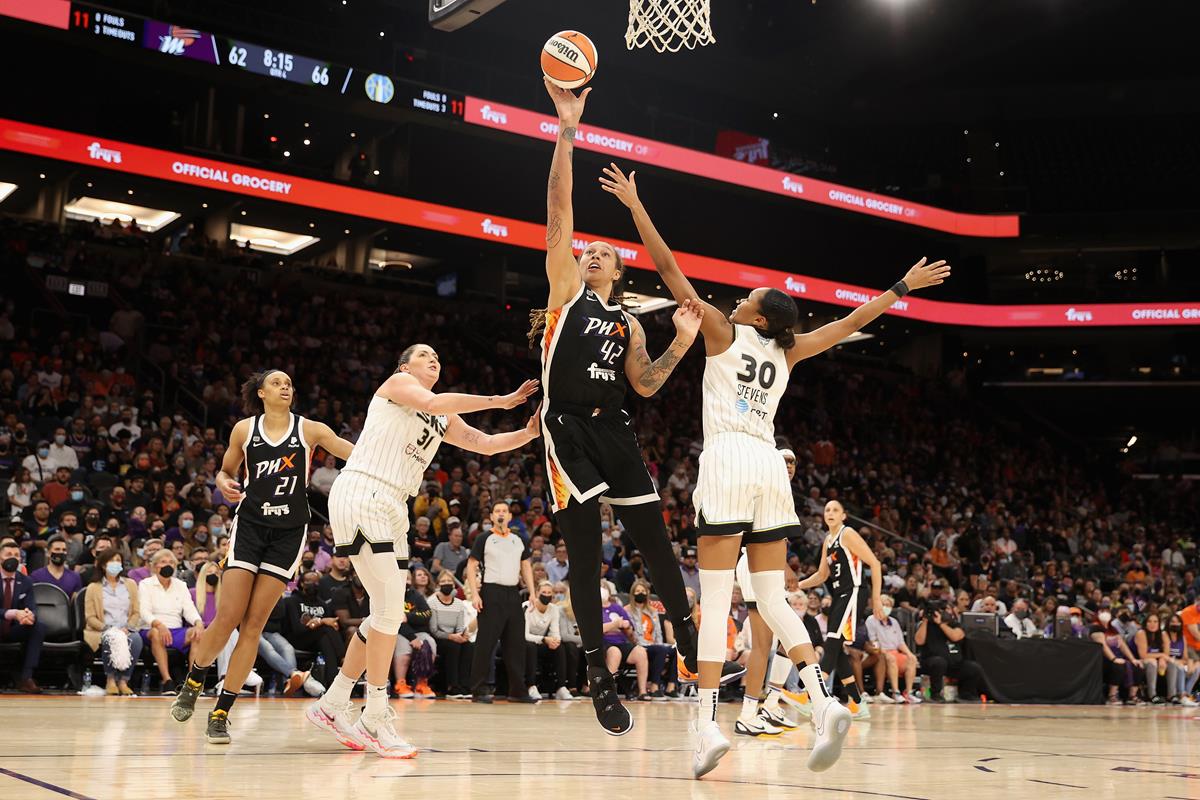 Phoenix Mercury: After finishing the regular season 19-13 and fifth in the league (the top eight teams in the league make the playoffs), the Mercury began their postseason with a tight first-round single-elimination win over the No. 8 New York Liberty, followed by a second-round overtime (OT) victory over the reigning champion No. 4 Seattle Storm.
The semis weren't much easier: they needed all five games to beat the No. 2 Las Vegas Aces.
Chicago Sky: The No. 6 Sky had a mediocre (and injury-plagued) regular season, finishing 16-16, and like the Mercury, their end-of-season rank did not earn them any byes in the postseason.
But unlike the Mercury, they dominated rounds one and two, easily eliminating the No. 7 Dallas Wings and the No. 3 Minnesota Lynx, respectively.
In the semis, they faced the league's top team in the Connecticut Sun. After defeating the Sun in a wild double-OT in Game 1, they went on to take the series in four.
👀 Finals so far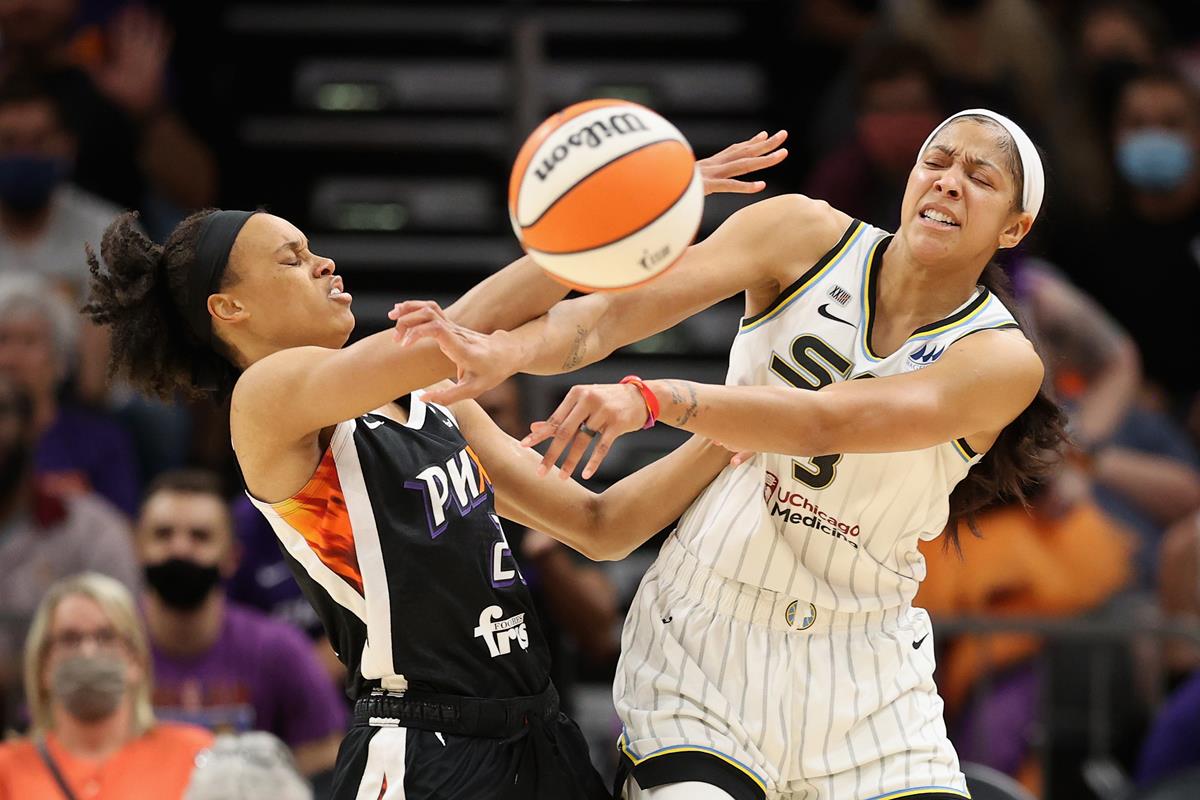 Game 1: Chicago took the first match with an easy 91–77 win, thanks in part to big performances from Candace Parker and Kahleah Copper. However, it was as much of a Sky win as it was a Mercury loss.
Given the tight turn around between Phoenix's semifinal Game 5 last Friday night and Sunday afternoon's Game 1, they didn't even have a chance to practice in between games.
Game 2: A much more rested Mercury — except for Diana Taurasi probably, who has a week-old baby — took to the court on Wednesday, and it showed. After going to OT, the Mercury took it 91–86 thanks to a clutch finish from Skylar Diggins-Smith.
Game 3: It was all Chi-town last night, with the Sky taking it 86–50. Now that's what you call a thrashing. If the Sky are able to close it out tomorrow, they'll have a chance to join LA and D.C. as the only cities to win the NFL, NBA, MLB, NHL, MLS and WNBA titles.
🔑 Keys to success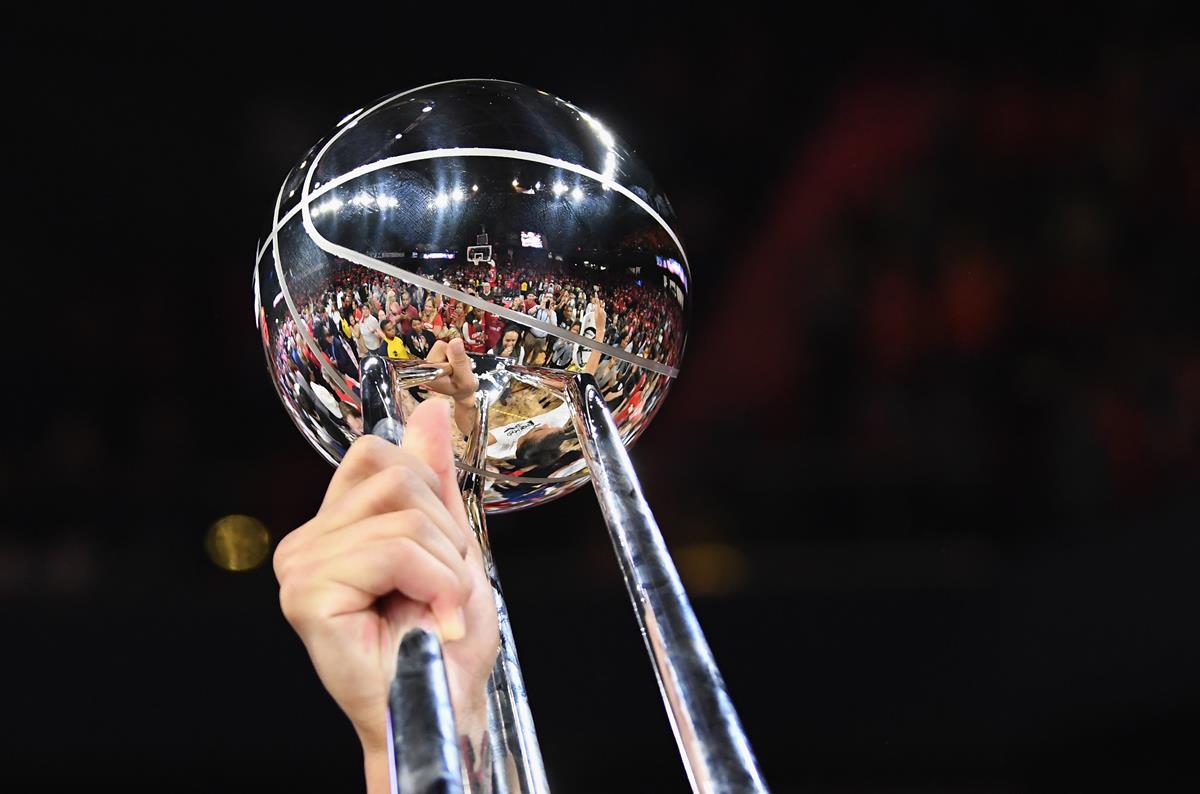 Phoenix Mercury: Playing without lockdown defender Kia Nurse (who tore her ACL in the semis), the Mercury will need to step up their defensive game to shut down the balanced Sky attack, which has featured multiple players racking up 10+ points each game. Defense wins championships, after all.
Chicago Sky: Stay the course. Chicago is peaking at exactly the right time. Finally healthy, the squad has looked consistently dominant throughout the playoffs so far. With the hometown crowd on their side, if they can keep calm through the storm (à la Parker), they'll pull out the win tomorrow.
💁‍♀️ Players to watch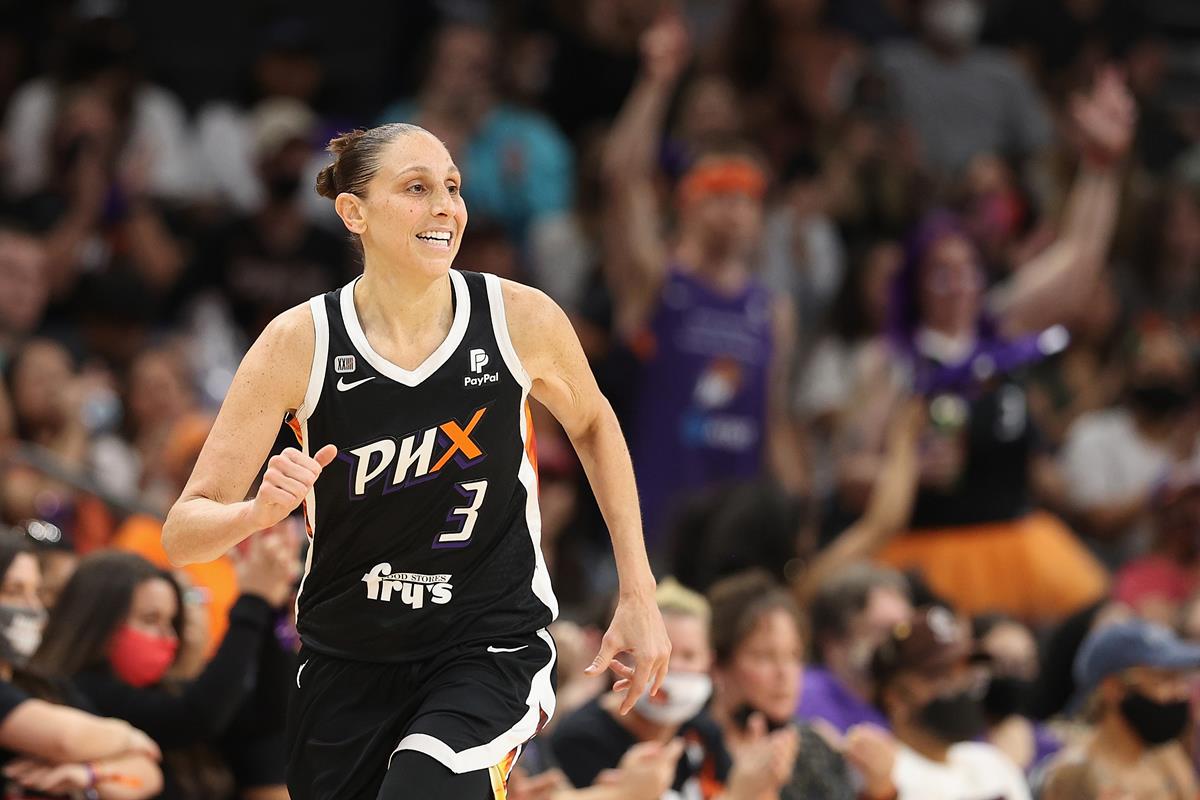 Diana Taurasi, Phoenix: She's the GOAT, need we say more? But seriously, outside of last night, Taurasi's veteran leadership has been key for the Mercury. When Phoenix needs a big play, you know the ball will be in DT's hands.
Candace Parker, Chicago: The Sky's de facto leader, Parker has been outstanding during the postseason, but especially in the Finals. With 16 points in Game 1 and 13 in Game 2 and 3, she's been hard to defend, and what she brings to the court, she matches in leadership.
Sophie Cunningham, Phoenix: After missing Game 1 with a calf injury, she made a splash in Game 2...literally. She's best when shooting from deep, and she'll bring the heat to fire up this Mercury squad.
Courtney Vandersloot, Chicago: She is the dancing passing queen. Vandersloot is averaging just under 10 assists per game this postseason, and she even had a record 18 (!!!) assists vs. the Sun in Game 1 of the semis. Unreal.
Brittney Griner, Phoenix: How can we not talk about Brittney Griner? After sinking 29 points, including this ridiculous dunk, in Game 2, Griner is proving that Chicago just can't always defend her 6'7" frame.
Kahleah Copper, Chicago: She posted a double-double in Game 1 and drained 22 points in last night's Game 3 win. If she can keep it going tomorrow, Copper could be the difference-maker for Chicago.
📺 How to watch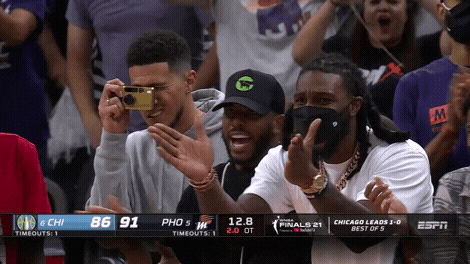 Game 4 tips off tomorrow at 3 p.m. ET. And, if we're lucky, we'll get a Game 5 on Tuesday, October 19th at 8 p.m. ET. Catch the action on ESPN in the U.S. and on TSN in Canada.
🏈

Jon Gruden resigns as Las Vegas Raiders head coach after inappropriate emails released

October 13, 2021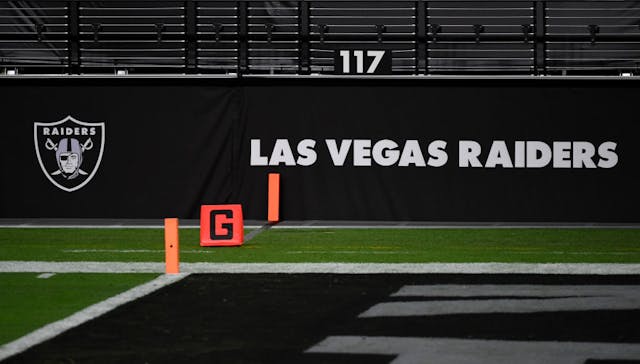 SOURCE: ETHAN MILLER/GETTY IMAGES
The background: Last week, emails spanning from 2011 to 2018 between then-ESPN analyst Gruden and then-Washington Football Team (WFT) president Bruce Allen surfaced, in which Gruden used racist language to disparage NFL Players Association (NFLPA) executive director DeMaurice Smith.
The latest: The New York Times on Monday, in which Gruden made misogynistic comments about the WFT's cheerleaders and the NFL's female referees, and frequently used homophobic slurs in reference to NFL commissioner Roger Goodell.
The fallout: Gruden announced his resignation from the Las Vegas Raiders — the same team that Carl Nassib, the NFL's first openly gay player, suits up for — on Monday evening.
🏀

Preview game 2 of the WNBA Finals

October 13, 2021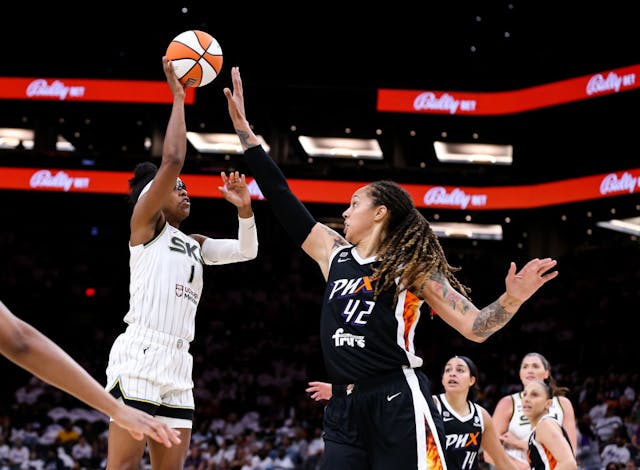 SOURCE: MIKE MATTINA/GETTY IMAGES
Game 2: The WNBA Finals continue tonight at 9 p.m. ET, with the Game 1–winning Chicago Sky back in Phoenix to play the Mercury. The Sky's Kahleah Copper will look to match her 21-point performance, while the Mercury are expected to welcome back Sophie Cunningham from injury in hopes of a better result.
WNBA: Elsewhere in the league, the Atlanta Dream have as their new head coach (HC). The Dream (who had their this season) had two coaching changes this past year, and rookie HC Wright should give the Dream the necessary stability and fresh outlook to end their three-year postseason drought.
Athletes Unlimited: And while W commissioner Cathy Engelbert , the great minds over at Athletes Unlimited have (for women!). It'll run during the W's offseason, and Washington Mystics star Natasha Cloud has already signed on to join the inaugural five-week season, which starts January 29th. Can't freaking wait.
⚾

MLB Playoffs: Battle in the Bay

October 13, 2021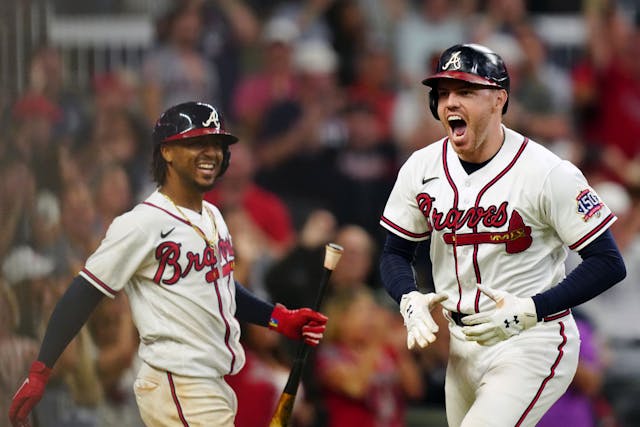 SOURCE: DANIEL SHIREY/MLB PHOTOS VIA GETTY IMAGES
American League (AL): The AL Championship Series (CS) is set. The Boston Red Sox eliminated the defending AL champion Tampa Bay Rays on Monday behind wins. .
Elsewhere, amidst another round of , the Houston Astros eliminated the Chicago White Sox with yesterday's 10–1 Game 4 win.
National League (NL): One team has advanced to the NLCS, but it'll come down to a winner-take-all Game 5 to decide the final spot. Thanks to a clutch solo home run from 2020 NL MVP Freddie Freeman, the Atlanta Braves eliminated the Milwaukee Brewers with yesterday's 5–4 win. While we're eliminating things, let's next, 'kay?
Meanwhile, the defending champion LA Dodgers won at home to force a decisive Game 5 in the Bay vs. the San Francisco Giants tomorrow at 9:07 p.m. ET. Getcha popcorn ready.
🏒

NHL Season Preview

October 12, 2021
SOURCE: BILL WIPPERT/NHLI VIA GETTY IMAGES
QUOTE OF THE DAY
If you're not trying to be 82-0, you're not trying. That's what you're supposed to do — win.
— Former Ottawa Senators head coach John Paddock, on the reason for the season. Hashtag winning.
⚙️ Season setup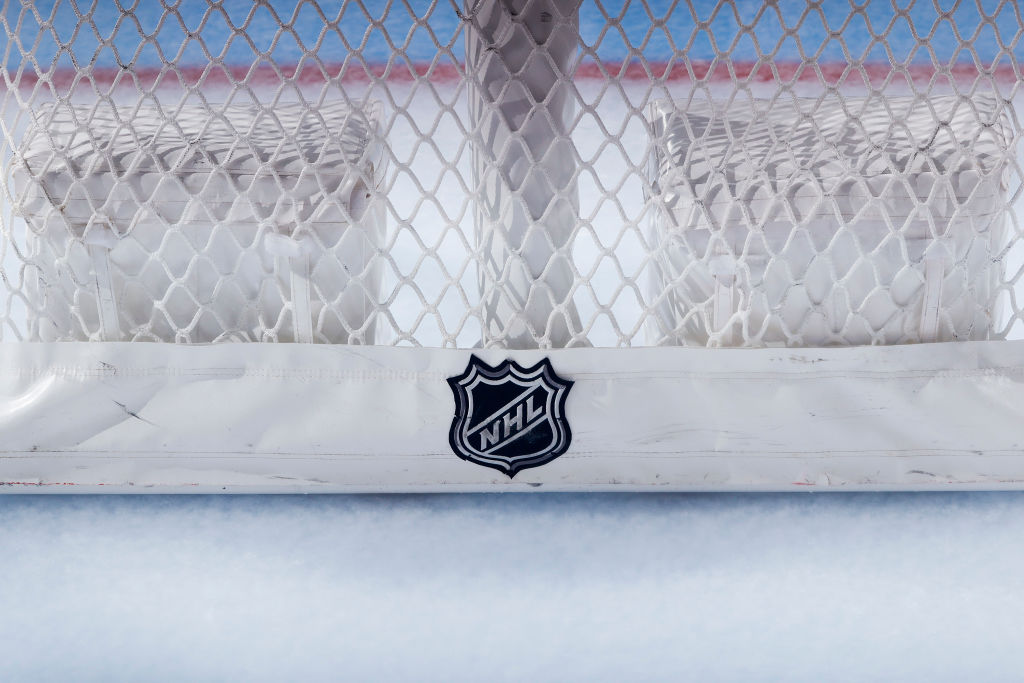 And now, back to your regularly scheduled programming. The NHL is returning to its October-to-April regular season after running January to July last season (so weird), and all 31 teams — plus one newbie — are ready to get the party started.
The league is also returning to its pre-COVID-19 alignment, with teams split between the Eastern Conference (EC) and Western Conference (WC), then further split into divisions: the Atlantic and Metropolitan in the EC and Central and Pacific in the WC.
It's not all same same but different, though. With the addition of the Seattle Kraken to the Pacific, the Arizona Coyotes are moving to the Central Division, giving each division eight teams for the first time ever. We love equality.
Over the next six months, each team will play 82 games — 41 at home and 41 away — to rack up points in the official standings: two points for a win, one point for an overtime loss and a big ol' goose egg for a regulation time loss.
The top three teams in each division move on to the postseason, along with the two next-best in each conference, for a total of 16 teams battling for the greatest trophy in sports. Iconic.
🏆 Reigning champs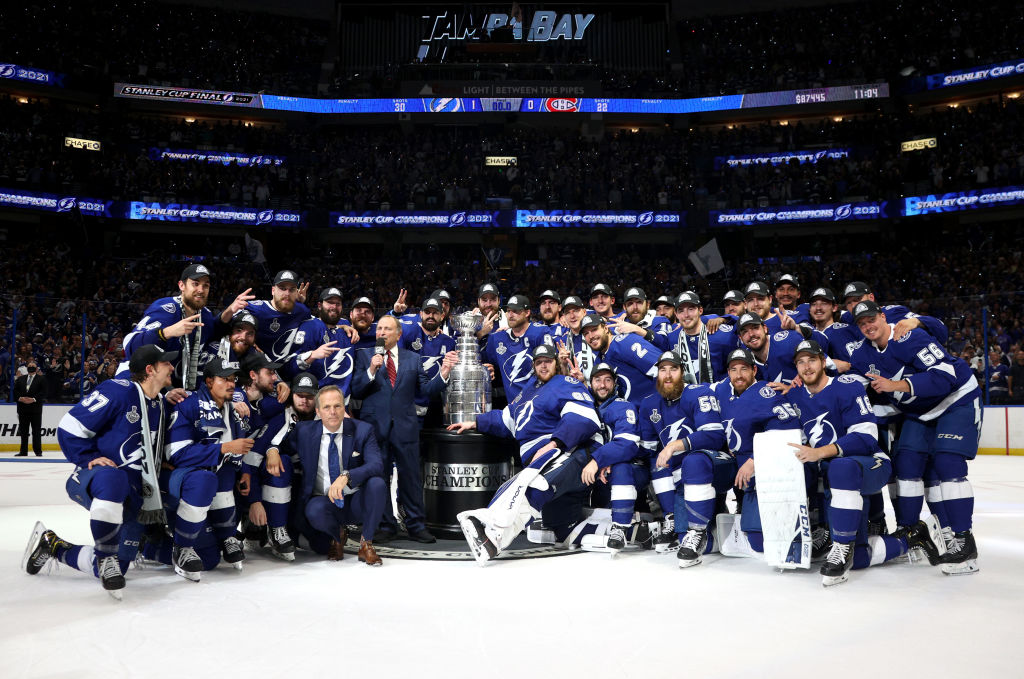 Tampa Bay Lightning: The Stanley Cup has been hanging out in Champa Bay for two straight years, thanks to back-to-back wins from captain Steven Stamkos and the boys. Ahead of both wins, the Lightning entered each season as favorites to take the Cup, and many are already predicting another win. Third time's the charm?
To get a three-peat, the Lightning will have to rely on their depth. They don't have a ton of star players, but they have lots of solid ones, and any team is as good as the sum of its parts. Luckily, most of last year's core roster is returning.
Of note, goalie Andrei Vasilevskiy — who won last year's Conn Smythe Trophy, awarded to the playoffs MVP — will be back on the ice, as will Stamkos, Victor Hedman, and the most hated man in Montreal, Nikita Kucherov.
💪 The contenders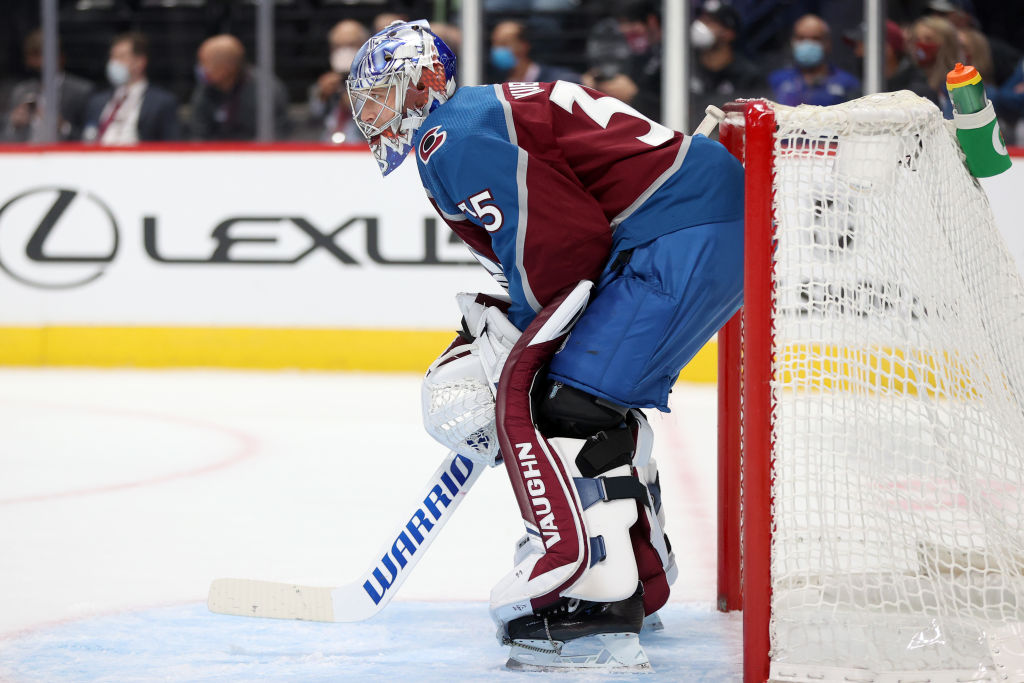 Colorado Avalanche: Many picked the Avs to win the Cup last year, and despite an early second-round exit from the postseason, the latest odds also have them favored to win it all this year.
That's mainly due to their stacked defense, brickwall goaltending and strong offense, including their top line of Nathan MacKinnon, Mikko Rantanen and Gabriel Landeskog…so basically they're perfect.
Vegas Golden Knights: The biggest question mark in Vegas this season will be goaltending. They traded away star netminder Marc-André Fleury in the offseason, signed former Winnipeg Jet backup Laurent Brossoit, and named Robin Lehner — who's been making off-ice headlines lately — as their starter. Lots of movement for a Stanley Cup contender.
Still, they have a solid core, with captain Mark Stone — who led the team in points last season — and vet Max Pacioretty — who racked up 24 goals — returning to lead the team to a fifth consecutive postseason.
Toronto Maple Leafs: Sorry Montreal Canadiens fans, but the Leafs are favored to be the top Canadian team again this season…and according to some projections, the second-best team in the league.
👀 Storylines to watch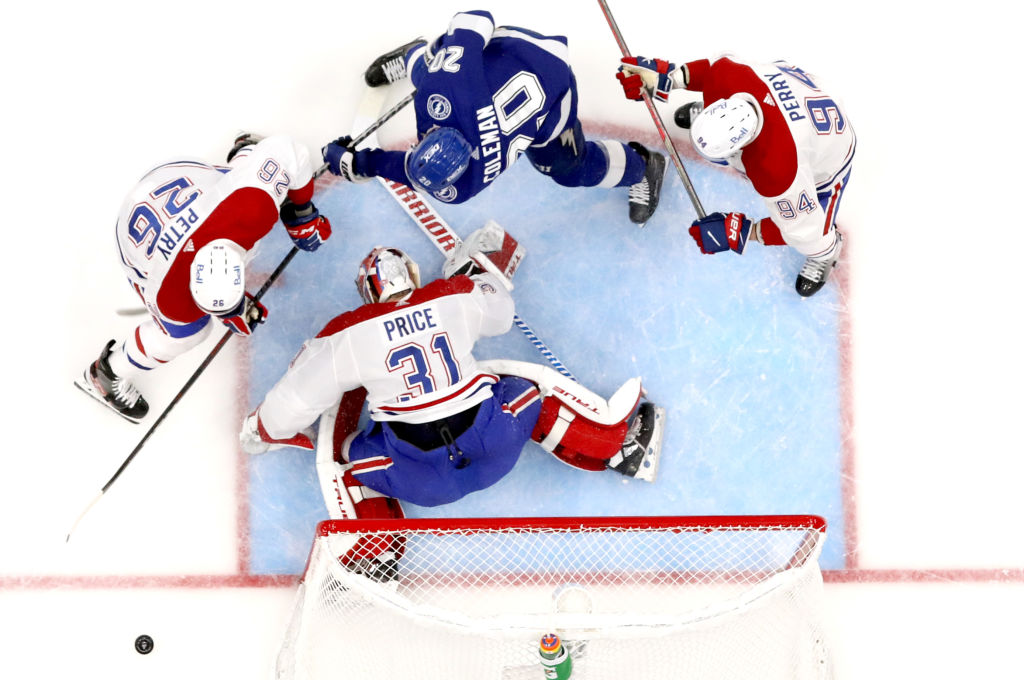 Health and wellness: Montreal Canadiens goalie Carey Price is taking some time off to focus on his mental health, Buffalo Sabre Jack Eichel is still fighting for treatment for a herniated disc, and Golden Knight Robin Lehner is trying to use his past experiences to make health and wellness a priority in the league.
For more on Lehner's push for better, check out last week's episode of The GIST of It.
COVID-19: With a projected 98% vaccination rate among players, COVID-19 shouldn't play as much of a role as it did last season. Still, there are a few vocal unvaccinated players who could cause some issues, especially with frequent travel between Canada and the U.S.
New kids on the block: The Seattle Kraken are the first expansion team since the Golden Knights entered the scene in 2017. Vegas' roster of misfits selected from other teams proved to be powerful right from the start, making the postseason every year of their existence, and even getting to the Stanley Cup Final in their first year. Will Seattle be as luckygood?
📺 How to watch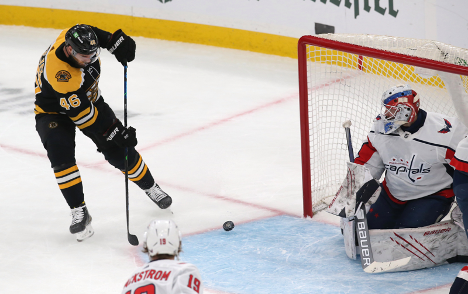 Buckle up, it's going to be a long season. Check out the full schedule here and then get set to watch tonight's opening game between the Pittsburgh Penguins and Tampa Bay Lightning at 7:30 p.m. ET. We repeat: It's the best game you can name.