🏀
🏐
Seattle: The ceiling can't hold us
March 25, 2021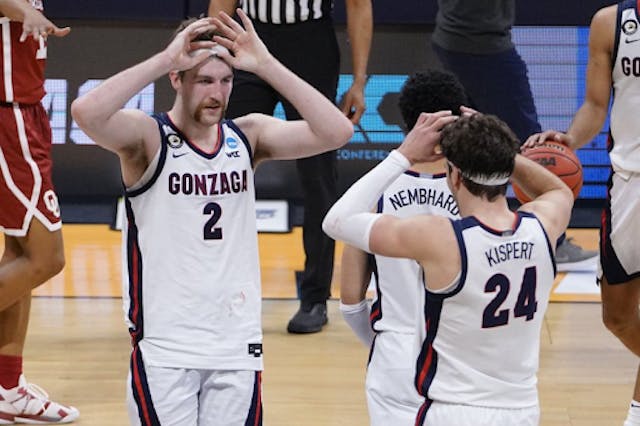 Source: AJ Mast/AP Photo
🎓🏀Gonzaga: While we bade a to Gonzaga women's basketball on Monday, the top-seeded Gonzaga men rolled through 8-seed Oklahoma in the second round. Next up for the 'Zags? Their sixth consecutive Sweet Sixteen appearance, against 5-seed Creighton on Sunday at 2:10 p.m. ET/11:10 a.m. PT.
Creighton's a decent three-point shooting team, but they're atrocious from the free throw line. It's hard to imagine the Bluejays knocking off the 'Zags.
🎓🏐Volleyball: No. 8 UW is back in action with a two-game slate against historically successful Stanford starting tomorrow at 8 p.m. ET/5 p.m. PT. Even though the Cardinal snagged three of the last four national titles, the dominant players on those teams have graduated. Look for the Dawgs — led by Ella May Powell and Samantha Drechsel (pronounced DREX-ULL) — to take advantage. Digging it.
Meanwhile, tomorrow's match for No. 13 Washington State has been canceled due to COVID-19 protocols, the third straight cancellation for the Cougs. Eek. Fingers crossed they'll be able to return against No. 12 Utah on Sunday at 1 p.m. ET/10 a.m. PT.
🏀
🏐
🤸
Chicago: I see it, I like it, I want it, I got it
March 15, 2021
Source: Illinois Basketball/Twitter.com
🏀 MBB: For the first time since 2005 and third time in school history, the U of I Fighting Illini , and in dramatic fashion, no less, by beating the Ohio State Buckeyes 91–88 in overtime yesterday. Can we get an I-L-L?
🏐 Notre Dame volleyball: Bouncing back from their to the Florida State Seminoles on Friday, the No. 14-ranked Fighting Irish women's volleyball team beat the Virginia Tech Hokies in on Saturday. The luck of the Irish is so back.
🤸‍♀️ Women's college gymnastics: The No. 22-ranked U of I's women's gymnastics team closed out their regular season on Saturday by with a total score of 197.575, breaking the school record for the best all-around score. ' rad.
Next, the Illini will compete in the Big Ten Conference Championship meet this Saturday. Time to follow the men's basketball team and bring another piece of hardware back to Urbana-Champaign.
🏀
🥎
🏐
Seattle: We write wins not tragedies
March 15, 2021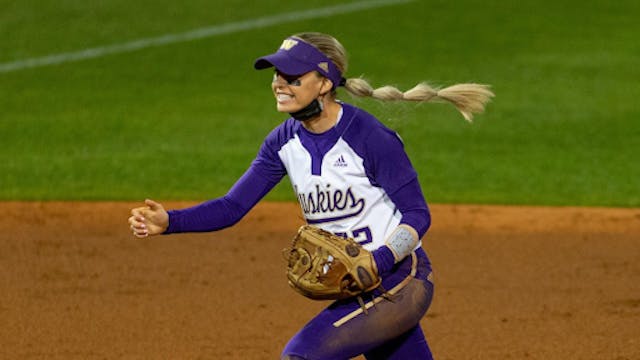 Source: Red Box Pictures
🏀MBB: Surprise, surprise...Gonzaga was named the top overall seed and top dog in the West Region in yesterday's March Madness selection show. They'll face either Appalachian State or Norfolk State in the first round on Saturday.
🥎🏐UW: No. 8 UW softball finished the Husky Classic undefeated, taking down Portland State 5–2 in yesterday's rainy affair to wrap up their non-conference slate. Now it's time to face opponents in the Pac-12, one of the toughest softball conferences in the nation. Here. We. Go.
The UW women's volleyball squad (also ranked eighth) served up victories of their own, concluding a weekend series sweep over USC yesterday. Middle blocker Lauren Sanders , posting 10 blocks. Dubs up.
🏒
🏀
🏐
Philadelphia: Up in the air
March 08, 2021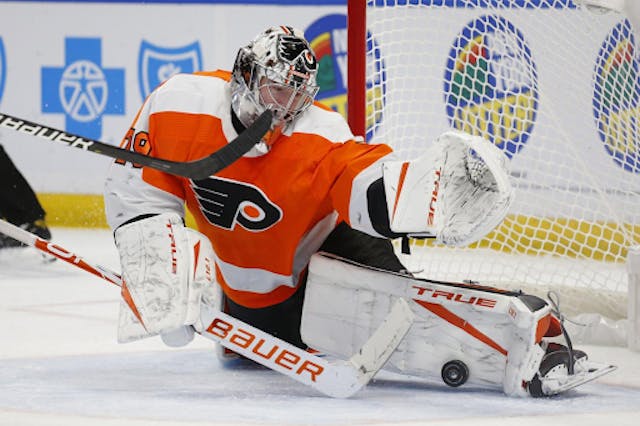 Source: Jeffrey Barnes/AP
🏀Sixers: Even though we were disappointed that Simmons and Embiid , we're more worried about whether they'll return to the court by the time Sixers' regular-season play resumes on Thursday.
Right now their status is still uncertain, so we'll be anxiously waiting to see what the COVID-19 tests and the NBA protocols say later this week.
🏒Flyers: for the first time in nearly a year wasn't enough to bring the Flyers a win last night: the Broadstreet Bullies lost 3–1 to the Washington Capitals (but it was enough for more ). Goaltender Carter Hart saved 24 of 27 shots, and as much as that ratio seems okay, it's well below the average save percentage for a starting goalie.
Hart has struggled this season, boasting a .893 save percentage in comparison to the league average of .907, and hit a low point in late February when the Boston Bruins scored . Since then, Hart has been splitting time with backup .
🏐Lions: The No. 10-ranked Penn State women's volleyball team won a hard-fought battle against No. 11-ranked Purdue Boilermakers to get back to a .500 record on Saturday. Freshman Annie Fitzpatrick continued to shine for the Lions, racking up 16 kills and 13 digs on the way to her fourth this season. Way to show 'em how it's done in Happy Valley.
🏀
🏐
Seattle: Repping loud and proud
March 04, 2021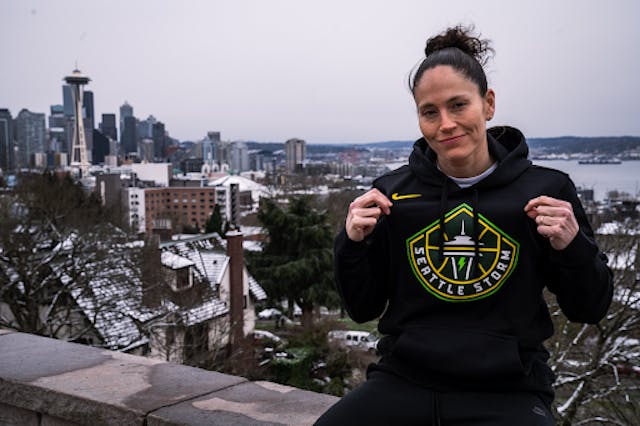 Source: Seattle Storm/Twitter
🏀Storm: Sue Bird had a busy week, from officially with the Storm on Monday to launching a new media company on Tuesday. And the Storm haven't been sitting idle either. They announced a on Tuesday with nods to iconic local spots like the Space Needle and Mt. Rainier. Is it May yet? 'Cause the WNBA season can't start soon enough.
College: To tide you over until the W is back in action, postseason for women's college hoops is here, baby! Both Washington State and UW won their Pac-12 Tournament first-round games yesterday to move on to tonight's quarter-finals. LFG.
Wazzu's opponent at 8 p.m. ET/5 p.m. PT is Arizona, who the Cougs upset back in January to earn their top 25 national ranking ever. Let's beat 'em again.
Stay tuned in for the Huskies who have a tough test against UCLA at 11 p.m. ET/8 p.m. PT. We'll be on upset watch.
🏐Volleyball: No. 7 UW women's volleyball is moving on up, now two spots higher in the national rankings after downing then-No. 7 Utah last week. The Huskies can utilize their in this weekend's two-game slate against No. 20 Oregon, which starts tomorrow at 4 p.m. ET/1 p.m. PT.