LeBron James, Rajon Rondo lead the Lakers to their 17th franchise championship title Sunday night.
October 12, 2020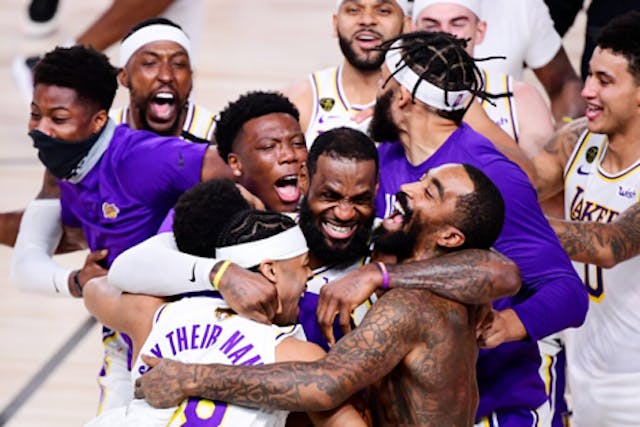 Source: Douglas P. DeFelice/Getty Images
The GIST: They did it —the Lakers are NBA champions again! Happy Monday indeed! What a time to be alive.
🏀Job's finished: After 10 long years, championship number 17 is coming to LA! The Lakers absolutely steamrolled over the Miami Heat in Game 6 with stifling defense. became when we needed him the most and of course, we were #blessed to watch LeBron continue to do . They did it for Kobe and Gigi. The tears and the champagne are still flowing.
While there's already been fireworks set off around town, there's no official parade planned just yet. Celebrate safely!
⚾️Going, going...: The Dodgers look to follow in the Lakers' winning footsteps when they face the Atlanta Braves in the NLCS. Atlanta has offensive firepower, highlighted by NL MVP candidate and outfielder , but the Dodgers have a reliable 1-2 punch of their own with MVP candidate and shortstop .
Dodger pitcher Walker Buehler takes the mound for Game 1 tonight at 8:08 p.m. ET/5:08 p.m. PT. LFG!
🏈Spike the football: The Rams rebounded from last week's so-so performance by cruising to a 30–10 win over the Washington Football Team (WFT). Behind the strength of quarterback (QB) Jared Goff's and two-time Defensive Player of the Year Aaron Donald's four , the WFT had no chance against our LA squad. The Rams' could use some work though.