The GIST: Team USA's Track & Field stars are only getting better, with multiple U.S. runners making the podium in the same events.
August 04, 2021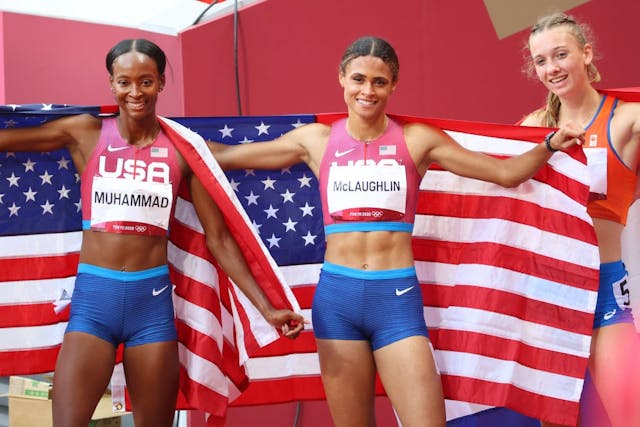 Source: ESPN Stats & Info/Twitter
Women's 400m hurdles: The last three times Sydney McLaughlin and Dalilah Muhammad raced against each other, they broke the 400m hurdles world record (WR)…and they did it again in Tokyo.
With McLaughlin's previous WR record set at 51.9 seconds, McLaughlin came from behind last night to finish in 51.46 seconds and claim the gold, while Muhammad won the silver, finishing in 51.58 seconds. Damn.
Men's 200m: In another race featuring three U.S. runners, Kenny Bednarek claimed silver in the 200m final, sprinting ahead of the favorite Noah Lyles, who earned the bronze. And 17-year-old Erriyon Knighton finished just off the podium in fourth. Now we can't wait to see what Team USA does together in the .