Many speculate Bell will land in Chicago after mutually parting ways with Jets' head coach Adam Gase
October 15, 2020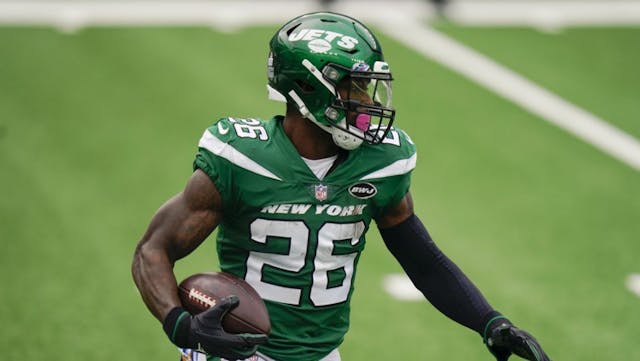 SOURCE: SETH WENIG/AP PHOTO
The GIST: It's been a rocky season for the 0-5 Jets, and this week wasn't any easier with the release of running back (RB) Le'Veon Bell. Hopefully head coach Adam Gase is next to go. (Oops, did we say that out loud?)
Breaking up is hard to do: After just 19 months with the squad, the Jets released Bell on Tuesday when he and a disinterested Gase mutually decided to part ways. Because the Jets failed to trade Bell, they're left with paying out the remaining $6 million on his contract, even though he'll most likely sign and play somewhere else. Sigh.
Bell reportedly told teammates he had been unhappy for the past year and wanted a change. While he hasn't performed at the level the Jets expected, Gase also has a history of struggling to work with star players, and this abrupt breakup makes fans wonder who's to blame. And you thought The Bachelorette was drama.
Some background: Bell started his NFL career in 2013, spending five seasons as one of the Pittsburgh Steelers' key offensive players. But in 2018, contract negotiations led Bell to sit out the entire season, refusing to play for the Steel City even though he was locked out of signing with another team. It was a very dramatic situation that made Bell a polarizing figure.
The next steps: Where Bell will end up next is a pretty big question mark, though many are speculating it could be the Chicago Bears or a potential return to the Steelers. As for the Jets, letting go of Bell signals that they're pretty much done with saving this season and are already looking ahead to 2021. TBH, that's fair.